It occurs to me now and then that my language can be confusing to normal folk.  I typically choose professions that most people aren't familiar with.  I've nicknamed my family of wheels, another oddity.  I suspect some of my common terms are as equally confusing as trying to explain to someone where I'm from…
"I live on the road.  I'm a nomad."
"But where do you live?" 
(Sigh).
Therefore, whenever you see an " * " next to a word, you may want to check this page for an explanation.  Let's begin with some common terms that may relate to my profession.  You see, I'm not retired.  I'm attempting to work my way across the country — and I may do this in a variety of ways:
Playing Poker, Poker Player:  Not to be confused with dealing poker or playing blackjack or table games such as 3-card poker.  Poker is a card game played against other opponents.  And, while it is considered a game of chance, no-limit holdem is probably 70% skill.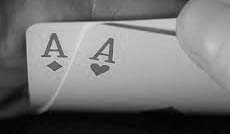 Dealing Gigs, Dealing Poker:  Not to be confused with playing poker or dealing blackjack.  Occasionally I will deal poker (pitch cards and run the game) at special events such as The World Series of Poker, like you see on TV.  The World Series of Poker, for instance, is a six-week event.  Most events last about 10 days and can be anywhere in the country (not limited to Las Vegas).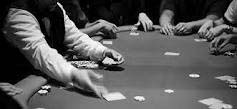 Trade Show:  Usually referring to consumer shows such as Women's Expos.  I made a good living at these events with my previous business and may dabble with them occasionally.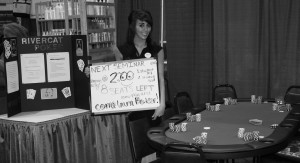 My Projects:  Ideally, I'll eventually make a small residual off my 3 blogs, particularly my poker website.  I also have a few creations, production ideas, and writing projects that I work diligently on.  These projects keep me very busy on the days I'm not playing poker or sightseeing.
The Asylum:  This refers to the casino I worked at for nearly 4 years in Reno.  I'm certain 80% of the staff and 100% of the rotating managers suffered from serious mental illnesses, seemingly to make my life miserable.  Choosing not to participate in the office politics, drama, and regular backstabbings I became an easy target that would ultimately lead to my premature demise  — costly, but perhaps a blessing in disguise.
Jeepers:  My Cat.
48 Ugly:  My home, a 1981 Automate travel trailer, a fixer-upper that I intend to tour the lower 48 states with.
Memphis Red:  My vehicle, a 1997 Dodge Ram Van that I purchased in Memphis.
Crash-Test Dummy:  My 50 cc scooter that's on the verge of being taped back together after 2 nasty wrecks.
The Ultimate Journey:  My full-time RV adventure.  See the story from beginning to end here.