Click Any Photo To Enlarge!
" * " Definition on Common Terms Page
Current Venue: Las Vegas, NV
Campground: Thousand Trails
Recently Updated: Written in Jello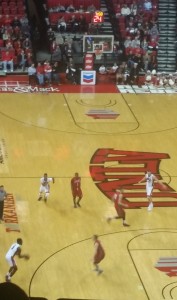 I'll never forget the great UNLV teams of the early 90's. The 1991 team went 31-0 before getting knocked off by my Duke Blue Devils in the semi-final round. This year's team is no powerhouse, but I suspect we'll see them win a couple games in the Big Dance. On this night the Rebels made eighteen 3-pointers! That's the most made by Division I college team in nearly 5 years.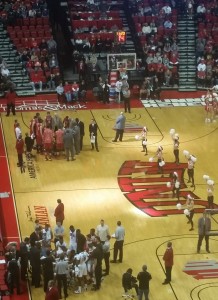 While the Thomas and Mack Center wasn't exactly full, the fans were treated to a nice home blowout…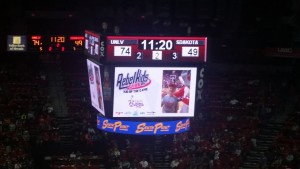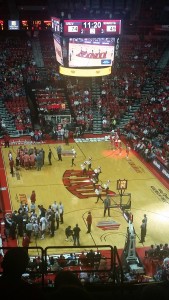 When the Runnin' Rebels stalled for a couple minutes at 99 points, fans began to chant,
"One more point! One more point!"
They weren't disappointed. The final score would be 103-68.