Current Venue: Springdale, AR
Campground: Pilgrim's Rest
Click Any Photo To Enlarge! " * " Denotes A Definition Available on the Common Terms Page

When I heard the weather reports that another winter storm was moving in followed by more single-digit temperatures, I figured it might be my last chance to do some sightseeing before my departure.  I took the opportunity to visit the Hobbs State Park area just around the corner.
War Eagle Mill was unique, to say the least.  The bottom floor sells the unique products produced by the mill.  The second floor if a northwest Arkansas gift shop.  But the queerest oddity was the 3rd-floor restaurant complete with little picnic-bench style tables and scenic views.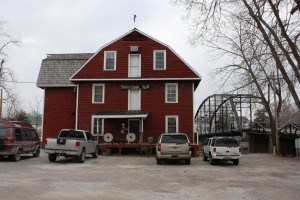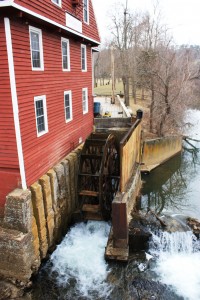 The Hobbs State Park Visitor Center is simply outstanding.  Not one, but two movie theaters featuring the local wildlife.  The trails were interesting, as well.  Here's a stream from the Van Winkle trail that featured ruins of a historic mill…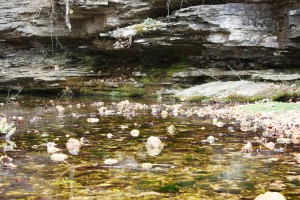 From 60's and perfect hiking weather to freezing temps the next morning.  My water had already frozen.  And then, this…
I've experienced less than five of these my entire life — a winter thunderstorm.  Imagine this.  It's 18 degrees with thunder, lightning, and sleet all day long!  Surreal.  As temperatures continued to plummet the thunder, lightning, and sleet gave way to snow.  I'm grateful we never got much of the freezing rain they were originally called for.  After all, if we'd lost power I would have been stranded on a mountain with no heat (furnace is broken) in 1 degree weather — that's what I woke up to the next morning.  It was a couple days before residents were able to get in and out.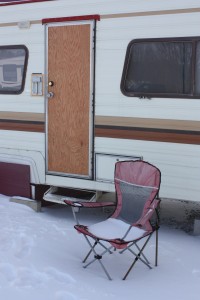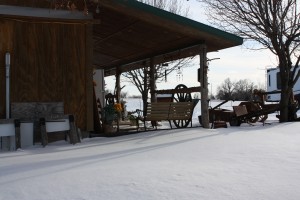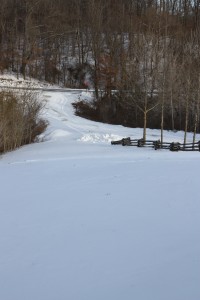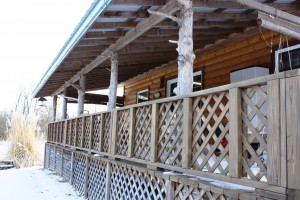 What an incredible winter!
I don't mind heading south.  I'm off to Texas…