Click Any Photo To Enlarge!
" * " Definition on Common Terms Page
Current Venue: Las Vegas, NV
Campground: Thousand Trails
It's tournament poker season in Las Vegas. The World Series of Poker, the tournament I normally work, is the main event. About half the poker rooms in Vegas feed off the WSOP, putting on their own 4-6 week events. Rather than deal the world championships this summer, I opted for getting my foot in the door at four different events. This will give me more opportunity to work more events year-round, as opposed to the WSOP, which is pretty much a done-deal once the summer is over.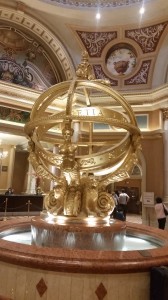 My main priority this summer tournament season is the Venetian, which is where I'm committed to working my day-shifts. My evenings are currently devoted to Planet Hollywood, my day fill-ins to Gold Nugget, and anything left to Binion's.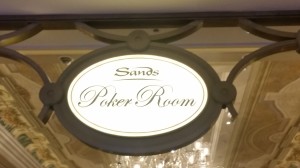 I'm proud to work at the Venetian. It really seems like a class-act. I recall having a positive experience here back in 2007 and am sure I'm going to have another one here in 2015. They really seem to care about their employees (there are over 9000 team members) and the customer experience. Behind the World Series of Poker, they are the #2 summer tournament league in Sin City. They are also the longest tournament series of the summer, and offer dealers 2-3 other tournaments throughout the year.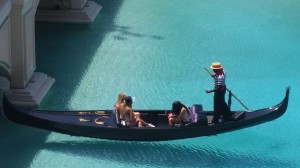 The theme of the resort, of course, is Venice. There are two separate canals, one inside and one outside. The inside version splits The Canal Shops, my favorite of which is Peter Lik's photo gallery.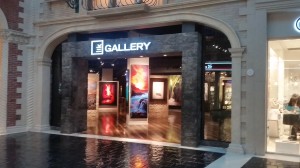 The neatest part about working at the Venetian is the automated schedule. Once the schedule is posted, dealers can dump shifts while others pick them up, all without bothering a supervisor! I've already picked up 3 shifts.
This means I'll probably be super-busy now that I've already filled in my day shifts and will find out my evening shifts on Tuesday. Most likely I'll have to drop Planet Hollywood eventually and just focus on the Venetian and Gold Nugget.
But whoooo knows. Guess I'll just go with the flow…