Click Any Photo To Enlarge!
Where I'm At: Tonopah, NV
Campground : Tonopah Station RV Park
Tonopah Station is about a mile from the historic downtown and conveniently located next door to a small shopping center, which you can access by taking a casual stroll through the courtyard.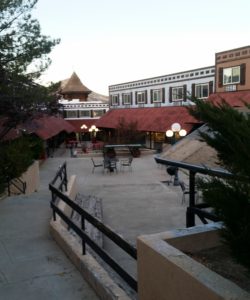 As is often the case, the internet signal is too weak at the campsites. The hotel lobby has a computer, but it's kind of in an awkward little space.
The answer was right in front of me, but it wasn't terribly obvious until I took a closer look. Welcome to my office…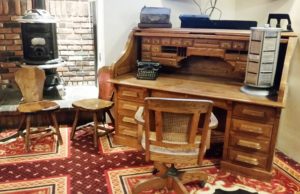 It's rare that I adopt a saloon as my internet hub. But this one is unique. Despite having a big-screen TV, dance floor, and band stage, it's not exactly party central. It's more like a place where folks just drop in for short visits. In fact, it has more of a coffee-shop feel! (In fact, coffee is complementary for hotel and RV guests).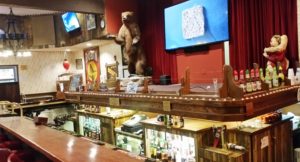 The owner is an antiques collector, and he is clearly very proud of his vintage signs and memorabilia displayed throughout the bar, restaurant, and casino.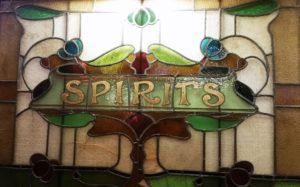 I made myself at home and, oftentimes, had the entire saloon to myself. Where else can you sit on your laptop and watch football on the big screen without even making a purchase!
I imagine Tonopah will become a part of my "circuit" in the future, especially if I continue to work events in Reno. Now that I know the "lay of the land," I know immediately what I can look forward to next time around.