Click Any Photo To Enlarge!
Where I'm At: Tonopah, NV
Campground : Tonopah Station RV Park
Day Trip : Tonopah Historic Mining Park
According to legend, Jim Butler struck it rich when his mule wandered off and, while he was chasing his ass around the desert, stumbled upon some rocks lined with silver.
Here's where the story gets interesting. After Mr.Butler established the claim he allowed individuals to mine the property in exchange for a small commission — and sealed the deal with nothing but a verbal contract and a handshake!
The visitor center is notorious for having the only movie theater in town. There's only one movie and, while it's not exactly a feature film, I found the history of the Tonopah Mines very interesting. The many mining tools and artifacts displayed throughout the museum were also interesting. I particularly liked how the miners of the day filed their important documents — in tobacco tins.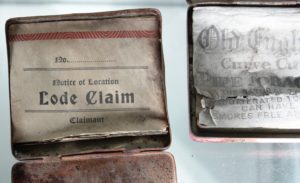 "Stopes" seem to be the more primitive version of mining tunnels. On average, they're 500 feet deep and are popular nesting-places for a variety of birds. Incredibly, the wooden beams somehow prevent the stopes from collapsing.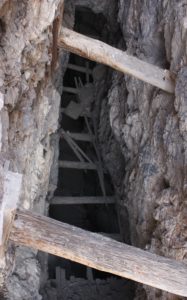 The price of the self-guided tour is only $5.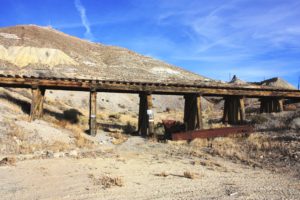 I would have loved to spend several hours here. But I was feeling a bit tired this day and opted to explore just one of the major mining companies : Mizpah Mine.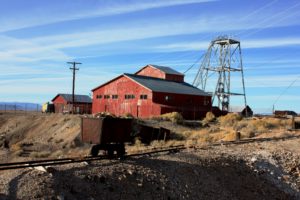 In front of the mine is one of the first-ever metal-frame hoists.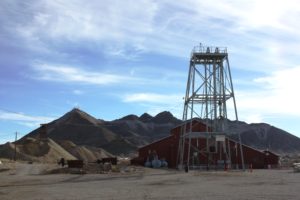 And this little architectural wonder was used for dynamite storage.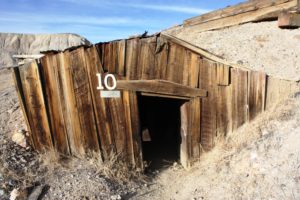 Another must-see in rural Nevada!