Click Any Photo To Enlarge!
" * " Definition on Common Terms Page
Current Venue: Tehachapi, CA
Campground: Mountain Valley RV Park
Tehachapi is famous for an engineering marvel that helped connect the railways from Los Angeles to San Francisco. While the summit is only a little over 4,000 feet, the pass is very steep and treacherous. Thus, the Tehachapi loop…
When your in the area, the Tehachapi Depot Railroad Museum is a must-see — and it's free…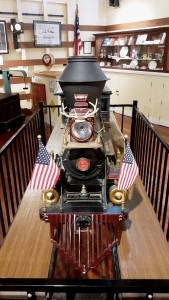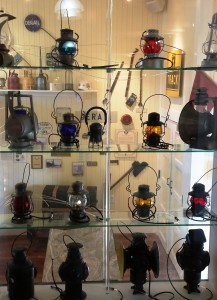 And if you have a healthy heart, be sure to visit Barbie's Primo Burgers for a plate of pastrami chili cheese fries!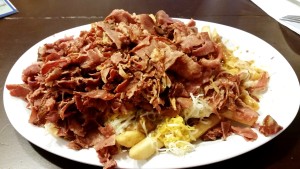 Mountain Valley RV Park is situated between a vineyard, a private airport, and a windmill farm on the horizon. Within walking distance of the campground is the pilot school with a unique little coffee shop in it.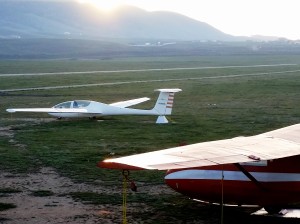 My trip into California went reasonably well. The dreaded ascent up Baker Grade on I-15 wasn't all that bad. I turned off the A/C, rolled down the windows, and paced myself with the truckers in the slow lane. The one time I tried to pass a truck was the only instance my engine started to overheat — so I didn't do that again.
I have to believe this westbound climb is a little less intense than the eastbound version — which I'm going to avoid coming back by visiting the Quartzsite area briefly on the return voyage.