Click Any Photo To Enlarge!
Current Venue: Redding, CA
Campground : Wonderland RV Park
Hoover Dam is one of the most popular tourist attractions in the United States. But did you know it is only the 4th largest in the country? Welcome to Shasta Dam, the second largest, boasting 6.5 million tons of concrete — more than twice that of Hoover!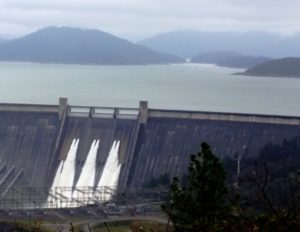 To get an idea of the massiveness of this great structure, take a look at the tunnel spanning the width  of the dam!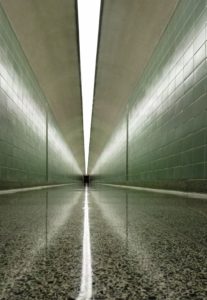 Shasta Dam produces enough hydroelectric energy to supply the entire city of San Francisco.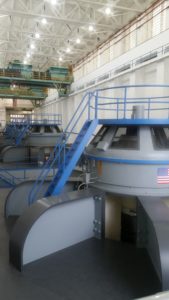 Here's one of the old diversion tunnels integral in moving water around the construction of the dam during World War II.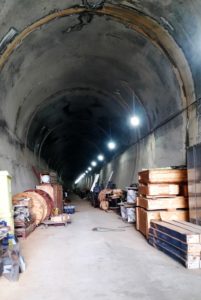 The tour guide was very informative, explaining in stages how the dam was built, how energy is produced, and how most dams have a sister downstream to control water flow.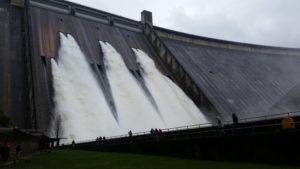 I bet you never got to see THIS at Hoover!
Cost of the Shasta Dam Tour : FREE