Click Any Photo To Enlarge!
Where I'm At: Reno, NV
Campground : Keystone RV Park
A Reno Homecoming
It's so strange coming back to Reno. It was several years ago that I dealt poker here and I've been having way more fun as a visitor than I could ever have imagined!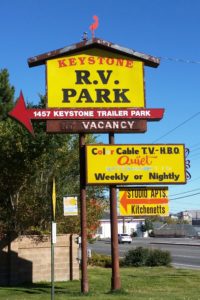 Keystone offers an interesting mix of accommodations : RV park, trailer park, and motel/apartments. I'd never seen anything quite like it.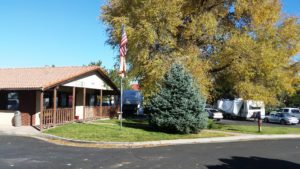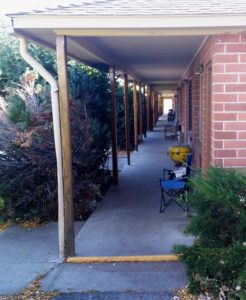 When I initially took this job, I was astounded to find out that I'd be paying sky-high rates for a rather ordinary RV park. But Reno is booming, and real estate in this town is at a premium. But despite my initial disappointment, I quickly found myself quite at home…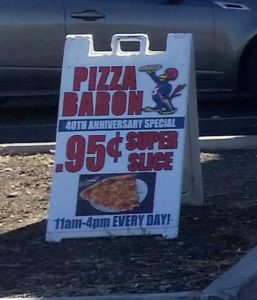 Location is everything! Not only do I have a ton of shopping and restaurants at my disposal, I'm less than a mile from downtown Reno. Things got off to a fantastic start. too. During my very first night here, I made a nice bundle of cash at the craps table that would pretty much insure a successful trip.
Fun at Work?!
Run It Up Reno is an tournament where pros and amateurs alike actually go to have fun. This makes my job fun! I was very impressed with the awesome event schedule and could see why attendees make it a point to attend every year. I even played 3 events, myself — and cashed in one. Even despite my expenses, I think the Peppermill tournaments will be one of my regular circuit stops for a few years.
And Still #1 in My Book…
The Peppermill is still, by far, my favorite casino/resort in the country. I can sit for hours and watch one of the many movie screens throughout the resort and watch the breathtaking landscape videos…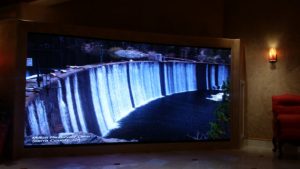 Or go to Cafe Milano for their $8 happy hour specials on all their Asian dishes — Cashew chicken for me!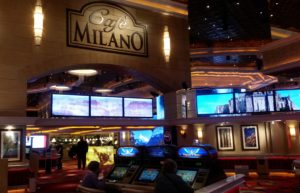 Even the convention lobby is spectacular. Everywhere you look, folks are simply relaxing and enjoying the Tuscany-style decor. It's hard not to feel relaxed in this environment.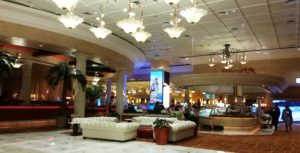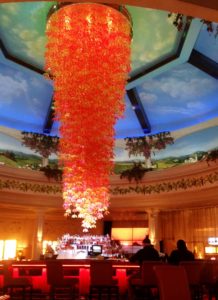 It's Almost Time for Fitness…
Most everything has been a success during this trip to Reno: I've been winning and have had a fun workweek.
But I'm disappointed that I really haven't had time for regular workouts — especially with a Planet Fitness only a few minutes away. Tomorrow I'm heading to Minden, where I'll be commuting to South Tahoe most mornings at 8am. Is it realistic I'll be able to squeeze in workouts somehow? I'll do some research as soon as I get to Tahoe to see if there's any gyms I can drop in and pay nominal fees — but that's probably my most realistic gameplan…
This is weighing heavy on my mind. I need a couple months off somewhere to truly focus on exercise. I suspect I'll do just that somewhere in Southern California after my trip to North Carolina.
Can I really just "run away and get skinny"? I hope so. I'm going to start shopping for campgrounds that can help me accomplish this. My Palm Springs Thousand Trails would be ideal with their many outdoor activities. Perhaps some of my San Diego camps are near my gym. A plan is formulating…
But, right now…it's time to focus on my fantastic Tahoe adventure…