Click Any Photo To Enlarge!
" * " Definition on Common Terms Page
Current Venue: Las Vegas, NV
Campground: Thousand Trails
Recently Updated: Written in Jello : Travel Plans
Lately I've had the itch.  Ever since I got my Thousand Trails membership I've been fantasizing about ways I can utilize it.  For one thing, it's going to allow me to travel super-cheap in California and re-build my trade show business at my own pace.  At this point, I'm targeting August for a Yosemite/Sacramento/Bay Area working vacation.  Then I'll probably come back to Vegas for a couple months before I'm off to Southern California.
But as I prepare to head to Quartzsite, I look for other ways to satisfy the itch.  For example, about 15 miles up the road is becoming a fast-favorite — Boulder City, the home to Hoover Dam.  I'll share more about my excursions up there at a later date…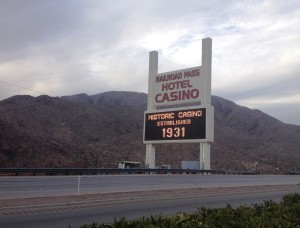 For now, I'd like to do a post on a treasure sitting at the edge of the town.  Railroad Pass Casino is the 4th casino to be licensed in the state of Nevada.  The first three no longer exist, making Railroad Pass the oldest casino in the state.
I learned all this from the cozy little museum inside.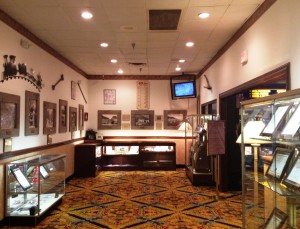 As you may have guessed from it's name, it's construction coincided with the building of Hoover Dam and was a major hangout for the workers.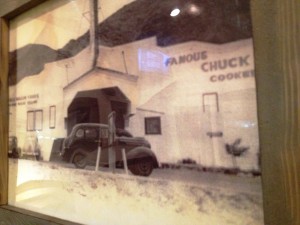 I love the fact that it's out in the middle of nowhere with the ominous backdrops of the hills that are host to the railroad tracks.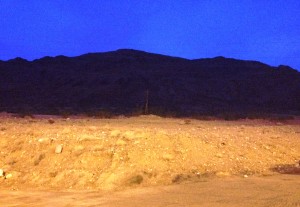 It has a mysterious air about it — the kind you can only find in the desert.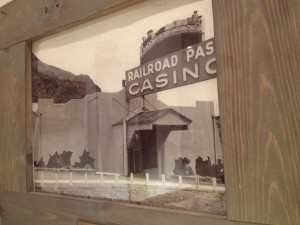 RVs are allowed to dry camp 3 days at a time, although security hinted you could go cruising for awhile and stay another 3 days.   It's close enough to Vegas that I would actually consider a commute here on a "week out" from Thousand Trails. Then I could shoot over to one of my favorite campgrounds in Cal-Nev-Ari (Laughlin) on my days off and camp for less than $40 per week between the two sites.  (I'm really starting to embrace the in-and-out routine with my membership).
I'll try to post once during my Quartzsite adventure, depending on how easy-access electricity will be.  This will be true dry-camping with no running water or electricity — just gas for the fridge and stove, and my toilet "vault."  Should be interesting!