Click Any Photo To Enlarge!
Where I'm At: Palm Desert, CA
Campground : Palm Springs Thousand Trails
Palms and Oranges
It's quite a sight when you pull into Palm Springs Thousand Trails. It's difficult not to relax instantly when you roll into a palm tree forest.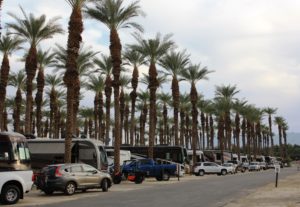 There's no shortage of oranges, here. So sweet. Incredibly, the grapefruit are, too! It didn't occur to me last time I was here that we were permitted to pick these trees. In fact, the rangers will even provide baskets!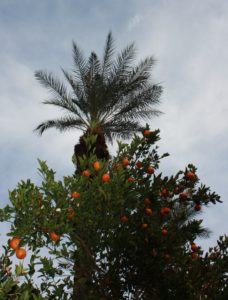 They're not on my diet at the moment. However, I'm going to allow myself as many carbs as I want during Christmas, and I will snag a few.
Diet and Exercise
My main objective while spending at least 5 weeks in this area is fitness. I've already had a great time playing water volleyball and riding my bicycle (yes, everyone leaves their bikes unlocked here).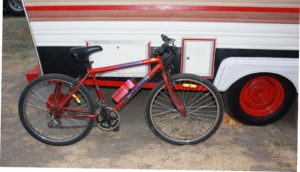 But I'm really focusing on pickleball. This sport is similar to tennis, but uses paddles and wiffleballs. Because the courts are small, it's the perfect cardiovascular activity for old folks and fat guys alike. I've already lost a few pounds!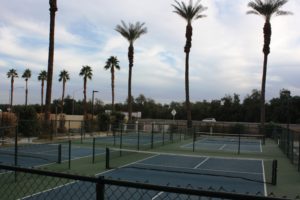 Evenings are for Sunsets and Barbeques
The weather is spectacular. With brisk mornings for pickleball and then temperatures in the 60's the remainder of the day, I'm rarely preparing a meal indoors. I'm enjoying a lot of picnics and sunsets.