Click Any Photo To Enlarge!
Where I'm At: Palm Desert, CA
Campground : Palm Springs Thousand Trails
Day Trip : Joshua Tree National Park
I Love it when a Bad Plan Comes Together
So, here was my idea: I'd begin my journey at the far eastern entrance of the park and end up near the Palm Springs exit for some great sunset photo ops of the iconic trees the park is named after. Simple, right?
But I goofed a bit. There are definitely a few highlights on the eastern half, such as the Cholla Cactus Garden…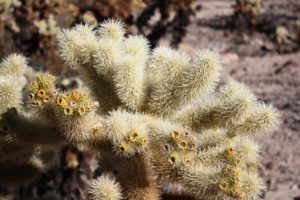 And the splendid rock formations at White Tank Campground…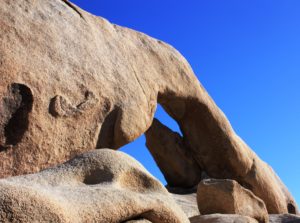 And how about these campsites at Jumbo Rock Campground! The dry camping sites at Joshua Tree are simply spectacular. You can stay at these humongous picturesque sites for only $15 per night for up to two weeks. (You can also stay on the BLMs just outside the entrance for free and get a 7-day park pass for $25 but it's worth the $15/night, trust me).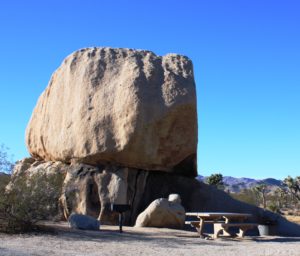 After I'd spent half the day taking snapshots of rocks, I realized I hadn't seen a single Joshua Tree, yet! I'd make my way to the western half of the park to accomplish this, but the sun descended too quickly for the great photo ops I was hoping for. Here's the good news:
The ranger at the eastern entrance of the park couldn't take my money for park pass and said I could just pay on the way out. Ultimately, I would exit the park just after 4:00 when the ranger had just closed her station. My cost on this day? FREE!
But Rocks are So Much Fun!
Even knowing I was losing daylight to capture my total amateur money shot of a Joshua Tree, these rock formations kept slowing me down. Can you blame me?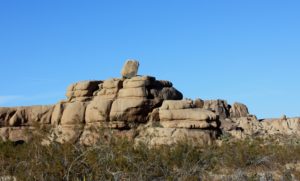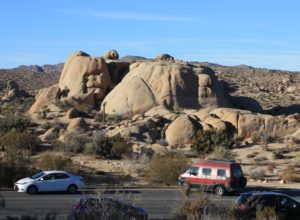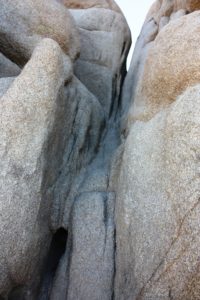 Finally, Joshua Trees. This shot was taken at the "Hall of Horrors."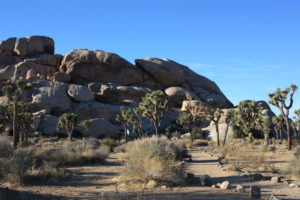 I had a great time. But I missed a few things, too. When I revisit the park I intend to visit the Forty Nine Palms Oasis and Keys View. And there will be a next time. This will be an excellent "out week" dry camping opportunity next time I'm in the area for an extended stay.