Click Any Photo To Enlarge!
Current Venue : Pahrump, NV
Campground: Lakeside Casino and RV Park
I was aware before making my way to Pahrump that there would be little in the way of public Christmas celebrations or extravagant displays. In a town of over 37,000 people and only 3 stoplights, you get the sense folks really enjoy the quietude of this sprawling little town.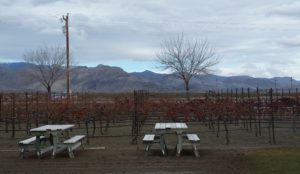 That said, I found myself utterly amazed standing in line at the post office a few days ago. I watched no fewer than 20 people genuinely greet each other with a "Merry Christmas." These are some of the friendliest locals I've ever encountered, and it's clear most of them enjoy the holidays.
While I've certainly enjoyed the lodge-style setting of the casino at Lakeside Casino, what truly put me in the mood was the Pahrump Winery.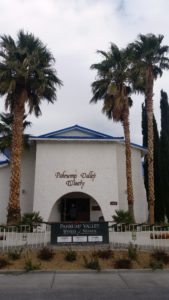 Here, you can sample 7 different wines at no charge. The staff was very knowledgeable and seemed truly eager to educate.  I tried several of their fruitier concoctions, one with a surprisingly delicious apricot flavor. A truly enjoyable experience!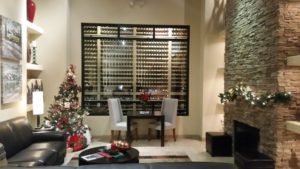 I'd visiting many vineyards in Napa Valley, but I don't recall any that had their own campground!
Not only do they offer full hook-up campsites with spectacular views of the Spring Mountains, they also have many cottages for rent, as well! There's also evidence of a tight-knit community, with many clubhouse activities offered throughout the week. I'll have more to report when I actually stay here on my next visit to Pahrump but, for now, let me just share a sneak-peek…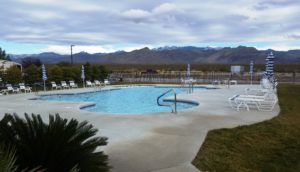 What a concept: A winery with an upscale restaurant and full-blown resort! I really enjoyed my visit here and definitely foresee a 3-or-4-nighter happening in the foreseeable future.