Click Any Photo To Enlarge!
Where I'm At: Lee Vining, CA
Campground : Mono Vista RV Park
Day Trip : Mono Lake, South Tufa Area
Salt + Water + Baking Soda = Tufa
Well, something like that. I just think they're beautiful.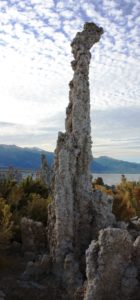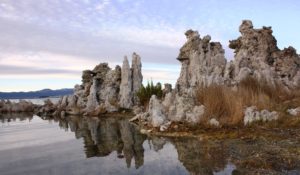 You may not want to wait too long to see the tufas. After a long battle with Los Angeles (seemingly way far away), a mandate was ordered to restore the lake to certain water levels. This may take awhile but, it's possible that someday the columns will be mostly underwater again (this is where they are formed).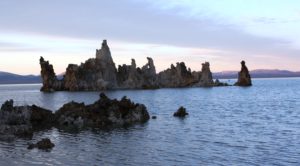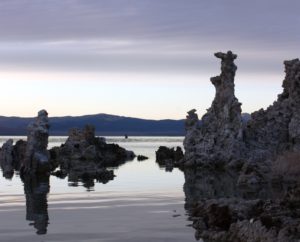 A Photographer's Dream
I've been a lot of places in this wonderful country, but I've never seen so many photographers (50-60) converge on one spot. I feel like quite the amateur without my tripod (I forgot), high-powered lens, filter, or remote-control.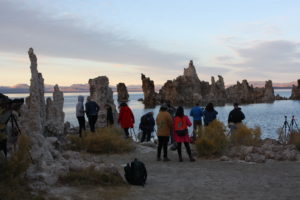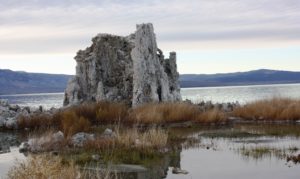 Fun's Not Over at Nightfall…
I overheard some of these photographers mention what a shame it was we wouldn't have a decent sunset due to the cloud cover. I don't know…
And the Grand Finale…