Click Any Photo To Enlarge!
Current Venue: Las Vegas, NV
Campground: Laughlin/Avi Casino KOA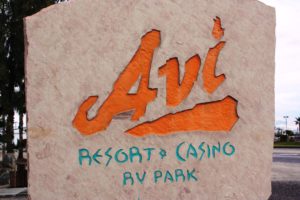 Having visited the fabulous Avi Resort with it's fantastic pool, riverfront beaches, watersports, and bustling activity — I had in my head the RV resort would be much of the same. Welllll…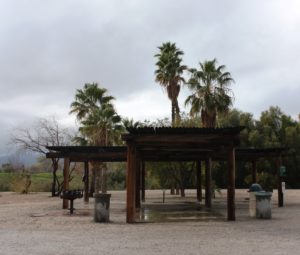 I've never seen such a "quiet" KOA. At the park itself, there is really nothing to do except enjoy the cable TV (actually the best cable selection I've ever enjoyed).  My row is across from the golf course…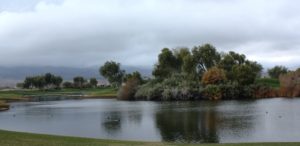 And while I was initially disappointed that camp was not on the river and lacked the amenities I'm accustomed to, it's actually a very short stroll across the street to the resort.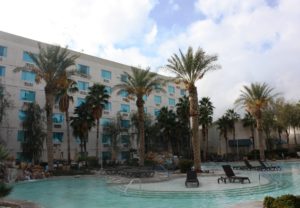 Unfortunately, I've only enjoyed the hot tub one time this trip. I have been sick since Day Two in Laughlin.  It turns out the more you travel, the more likely it is "life" is going to happen while you're on vacation. The tally for this trip: Laid up for the majority, 1 missed day of work, a very sick cat, the heartbreaking decision to finally put Jeepers down, a nasty poker loss, and the financial burden of staying at an overpriced park instead of trying to move down the road to a nice $130 per-week park. It's been a rough one.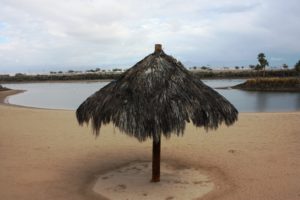 But whenever I encounter a bump in the road like this, I always find myself focusing on the positive and planning the next visit.  For instance, Avi has two parking lots dedicated to RV dry-camping. Next time, without my little buddy to care for, I can just drop my trailer for a few days and take advantage of some free hotel nights (I had 5 free nights this time that I simply gave to a friend). Assuming I don't get sick next time, I can also enjoy more pool time and some long walks along the Colorado River.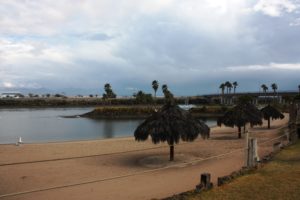 I've also learned the $25 blackjack tournaments are on Wednesdays and Saturdays, the buffet is half-price on Thursdays, and that there is always plenty to do at the Avi.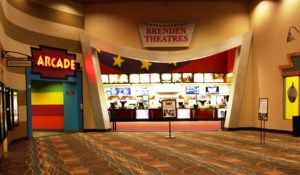 Life Without Jeepers
It's so strange being without Jeepers. I've been preparing for his demise for a couple months now so, in a sense, I already had a head-start on the grieving process.  I talked to him, babied him, and shared some very comforting moments leading up to his appointment. And, in return, he was a "big boy" and made my job super-easy — even my last visit with him at the vet.  He was truly perfect. I couldn't have been more proud.
But what I really wasn't prepared for was how much my daily routine is going to change! With no more 3-5 times per day feedings and medications, litter changes, messy floors, being woke up,  and constant interaction — I find myself a bit dazed and confused! My life is going to change dramatically. I will eventually be more productive as a result.
And this couldn't come at a better time. After spending much of the past few months trying to sort out Jeepers health issues, I've been neglecting my own health. My vision problems are out of control. I've been suffering from fluctuating and blurry vision, severe dry eyes, headaches, and occasional nausea for over a year now. I have multi-focal vision with constant fishbowl and starburst effects from my contacts and glasses. And even though I've been told I'm not a candidate for surgery because I had RK many years ago, there has got to be a better way than this! This is something I'll be researching extensively while I work the next month in Vegas.
It feels so strange. I shove off tomorrow. It will be the first time ever this old rig rolls away without Jeepers next to me. Sad? Yes. Will I miss him? I already do.
But I am also very excited! I've created a new lifestyle over the years that I can be completely happy with all by myself. I no longer need deep relationships with girlfriends, friends, and pets to share everything with like I had in the past — my fellow RV pals are enough for me! And now I get to truly try it out, focusing entirely on me. I'm both eager and nervous as I embark on this new adventure…