Click Any Photo To Enlarge!
Current Venue: Las Vegas, NV
Campground: Sam's Town KOA
Over the years I've visited Silverton Casino probably a dozen times. I'll save some of the fun for another post; but this resort features an aquarium with mermaids, a Bass Pro shop with a gorgeous waterfall display, and a lodge-style concert hall. But despite my many visits here, I'd never once noticed the full-blown travel trailer hiding in the corner!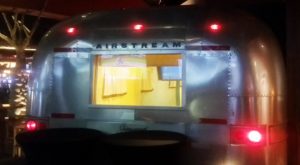 Honestly, it's difficult to notice. The shiny Airstream looks like an afterthought in a dimly-lit sports bar. And why is it there? Is it a storage room? A museum or tribute of some sort? Nope…
It's a bowling alley! Awesome.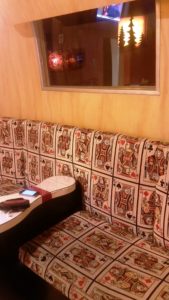 Okay, fast-forward. My friends Jim and Sandie Dixon were in town. And there was no way I could let them get away without sharing my new-found discovery! Here are some action shots of the Dixons bowling strikes (the images are somewhat blurry because these kids are too QUICK)!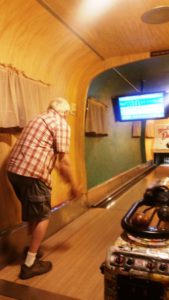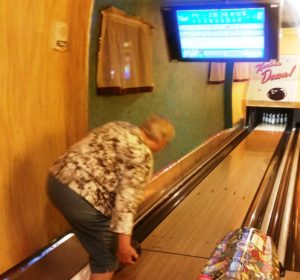 As always, a fun time with the Dixons. We bowled and had two nice meals (yes, Hash-House-a-Go-Go), and I look forward to possibly seeing my friends again in Arizona during the holidays.
This week I'm hanging out at Sam's Town KOA. Other than a meeting and some evening plans this Friday, I'll mostly just unwind here at the resort as I prepare for a month's worth of work starting next week. I'm really enjoying it so far.