Click Any Photo To Enlarge!
Where I'm At: Ely, NV
Campground : Prospector RV Park (Hotel/Casino)
When I left Jackpot it was snowing! While a rather easy trip, I did run into a good bit of snow and sleet. And when I arrived in Ely, it was cold and windy. It would snow on and off both days I stayed here.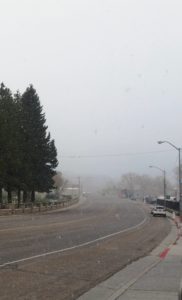 When I spotted the RV park last-second and pulled in to check on the rates ($22), I found myself instantly drawn to the place. Free popcorn, super-friendly staff, and nice decor…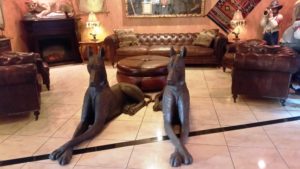 So, I stayed.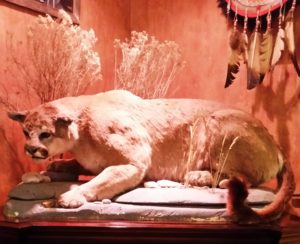 This is the first swimming pool I've ever seen that was decorated like a living room. The ever-changing mood lighting in the hot tub and easy-listening music made this perhaps one the most romantic indoor pools I'd ever experienced. I almost found myself wanting a lady to put my arm around — well, almost.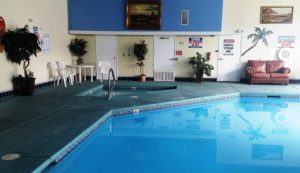 I especially liked the business center with the large screen computer. Or, "my den", as I like to call it…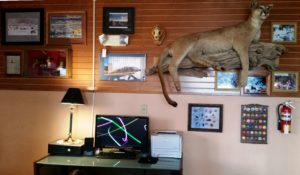 I spent quite a bit of time in my den, not having campsite internet at 3 straight destinations. Living on the road is about constant adaptation. And internet, for me, seems to be my most consistent challenge. For instance, in Jackpot I found I could get wi-fi only in the casino sportsbook or use a guest computer near the hotel lobby. Marsing was a bit tougher — I probably could have found a public computer at a library if I'd looked hard enough. I was hooked up in Pendleton but in Bend I needed to go to the campground lodge. Constant adaptation.
I think it's kind of fun. I sometimes feel a sense of accomplishment when I figure out how to make the best of each individual situation. In fact, now that I don't have a sedated cat to worry about, I'm even beginning to enjoy the challenges of driving, towing, and navigating tough hills! (I must be losing my mind).