Click Any Photo To Enlarge!
" * " Definition on Common Terms Page
Current Venue: Kanarraville, UT
Campground: Red Ledge RV Park and Campground
There's about 20 trails in the Duck Creek area of Dixie National Forest. If you don't mind doing a little off-roading on an unimproved road, there is only a short trail to the ice cave. Such caves were literally used as refrigerators and freezers before modern times. It's not difficult to believe. On this 75-degree morning, the temperature dropped to about 35 degrees after a mere 6-foot descent into the cavern!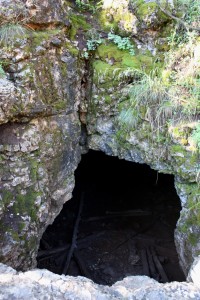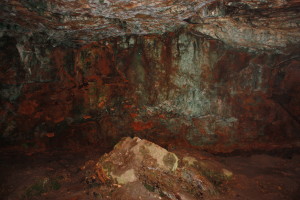 The Cascade Falls Trail offers breathtaking 100-mile views of a pine forest stretching all the way to Zion National Park. The waterfall descends from Navajo Lake into a large crevice, thus becoming the headwaters of the Virgin River.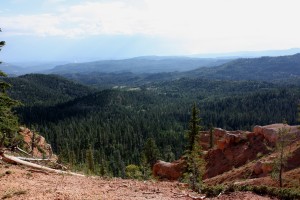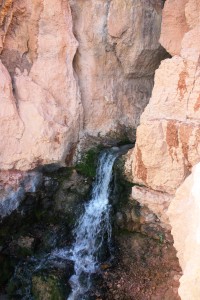 But perhaps the most interesting feature of this area are the large lava beds. These flows are fairly new at an estimated age of about 2000 years old. These clumps of lava are enormous, as you are basically looking at a large river of boulders.