Click Any Photo To Enlarge!
" * " Definition on Common Terms Page
Current Venue: Las Vegas, NV
Campground: Thousand Trails
There is very little to report here in Las Vegas.  After a record-setting start at The World Series of Poker, we've had a very slow week — especially after overhiring a bunch more dealers.  This will slow down my financial recovery a bit but I fully expect another big wave of players as our more exciting events approach.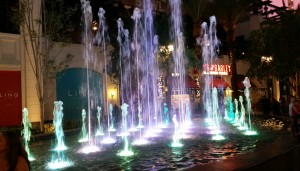 So, very little sightseeing in the meantime.
My most exciting news has been dismantling the phone bundle that I've been wrapped up in for many years.  I now have a new Las Vegas phone number, a new Galaxy S5, and a new tablet — for less money than I've been paying monthly with Verizon.  There are still a few details to work out but I hope by the time I'm done I'll have unlimited data with all my devices and be able to keep my iphone (so I can have a personal and business phone).