Where I'm At :  Barstow, CA
Campground : Shady Lane RV Camp

Shady Lane RV Camp
I'd read reviews about how the management at Shady Lane were about the friendliest you'd ever meet. They weren't lying!
I called Jim en route to the campground because my GPS seemed to insist on taking me on a long city-street route through Barstow. He was more than help me bypass this route and ended the conversation with a very sincere,
"And if you have ANY trouble, don't HESITATE to call me."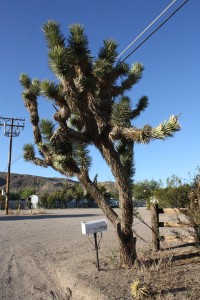 When I pulled in I was a little concerned by how small and confined the park looked.  But Jim was waiting in his golf cart.  After quickly exchanging pleasantries, he said, "Follow Me."  So, I did.  It did not go unnoticed that he carefully took each turn in his cart very wide so that I would follow suit.  How thoughtful is that!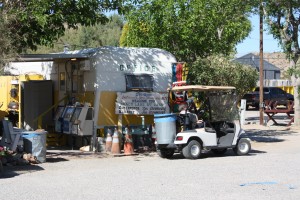 He guided me into a small gravel spot which, to my surprise turned out to be almost perfectly level.  Jim said, "Get hooked up, get that A/C going, lay down for a few minutes…then come see me at the office."  Yes SIR!  Above and beyond.
True to online reviews, Shady Lane is a no-frills campground. It's simply a small desert RV park.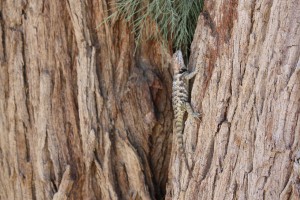 The office is in a trailer. But you really don't even notice once you you're seated in a comfortable chair. Make no mistake — you are treated like a guest here!
First, Jim got me checked in. Then he handed me a wealth of information pack that included a channel guide and a mileage chart to about 30 different destinations. He also went out of his way to show me where I could purchase gas and provisions.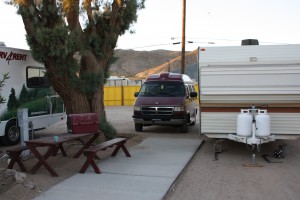 Former Car Stars
Recognize any of these cars? Our neighbors inherited some of these former B-Movie and parade stars…