Click Any Photo To Enlarge!
" * " Definition on Common Terms Page
Current Venue: Spring Branch, TX
Campground: Spring Branch RV Park
Visiting: Pedernales Falls State Park
Recently Updated:  About Me
This one's a must-see!  (Am I in TEXAS)?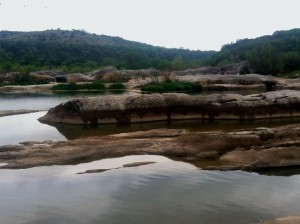 I'm almost ashamed to post pictures of this park because my iphone shots are simply not going to do it justice.  As it were, I forgot to reinstall the battery in my Canon.  This is unfortunate, because the "falls" is actually a long, continuous rock-scrambling haven with an incredibly diverse number of rock formations, tide pools, and a different oasis every few feet!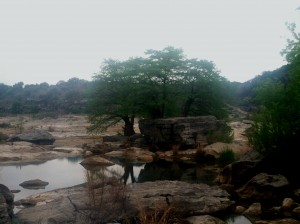 Of course, the rise and fall of the river changes the landscape dramatically.  When the currents rise, you may not have the opportunity to view the little paradise above.  If it's not completely underwater, you certainly wouldn't be able to scale the boulders upstream to even come close to it!  So, I feel very fortunate that it's a dry season so I could find these little treasures.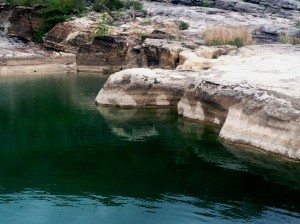 The crazy rock formations you see in the falls are created by many years of swirling waters.   You see a lot of crater-like formations like these…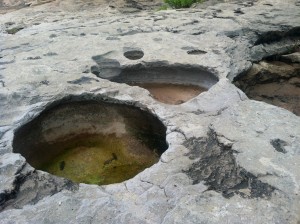 Or four-foot deep caverns like this one…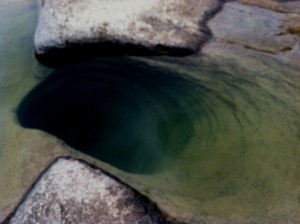 I"m going to spare you any more of my iphone photos.  I'm coming back here with the Canon!  In fact, I'm pretty much determined to try to find a way to stay here in Hill Country awhile.  I really, really like the area.
And today was an inspiration!  Why am I stressing out so much about the possibility of staying here a few months at wages just above the poverty level.  I can certainly make more here than I did at Amazon to cover the extra living expenses.  And at my stint at Amazon I proved I could save a little money over that 4-month period (a painfully slow process, but still).  This might be the PERFECT place to lay low.  My humble living here can keep me motivated to get my business going even while I enjoy my surroundings.  Working in Vegas this summer is still a strong consideration, but I'm 70% sold on Texas, now.