Current Venue: Pueblo, CO
Campground:   Haggards RV Campground
Visiting:  Observing a Mountain Thunderstorm and Visiting Swallows Wildlife Recreational Area
Click Any Photo To Enlarge! " * " Denotes A Definition Available on the Common Terms Page
There is a strange occurrence here in the high plains of Pueblo.  The "mountain thunderstorm."  And yes, that is exactly what the National Weather Service refers to them as.  And, while I'm sure it's not entirely exclusive to this region I've never seen anything quite like it — and I've been around lots of mountains.  Every day around 3:00 you can look west toward the hills and expect to see the clouds forming.  By 6 or 7 pm you might see an all-out thunderstorm in the near distance.  Occasionally it will venture our way – we've had some doozies.  What's even more fascinating is that the most intense storms always localize in between a couple specific mountains to the southwest.
When I've tried research "mountain thunderstorm" on-line I am overwhelmed by pages and pages of geo-speak and it doesn't interest me THAT much.  I'm fairly certain, however, that it has something to do with high-pressure-low-pressure systems and the drastic changes in elevation up here.  Pueblo is a little less than 5000 feet, but there are many peaks due west that are over 14,000 feet.  Additionally, this is sort of desert here, but only a few miles up the road there is probably a lot of moisture.  This is my scientific guess.  Needless to say — these storms put a smile on the RiverCat's face…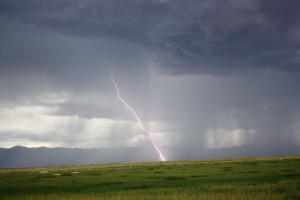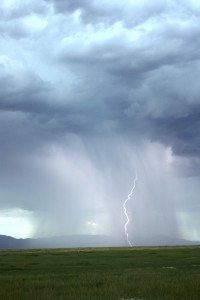 With my budget completely stretched, I can't afford many day trips.  I have my head buried in some projects this week hoping to pass the time economically until FOOTBALL starts Sunday.  Then I'll probably do 1-2 day trips before heading to Kansas on the 18th.  But there are definitely some neat opportunities nearby.  About 5 miles down the road, I found a little treasure that even the GPS doesn't pick up.  I'd always been curious about this highway sign with a "binocular" sign underneath it — no other explanation.  My curiosity got the  best of me yesterday.  About 3 miles down the gravel road and you see a sign : Swallows Wildlife Recreational Area.
I've already mentioned the strange weather here.  Well, how often to you find a cemetery and a railroad track inside a nature preserve?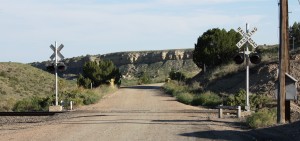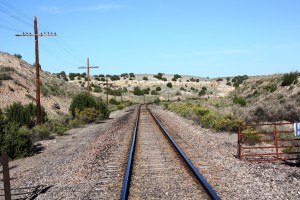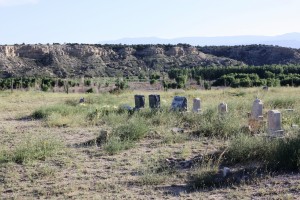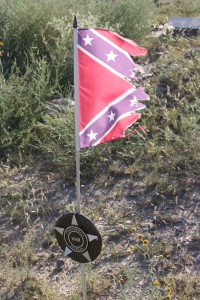 And this?  I still don't know what I'm looking at…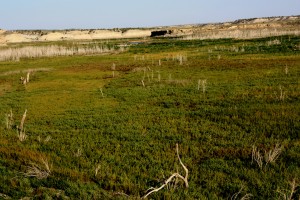 Seeing the lake in the distance I wonder if it's a marsh.  But after going down the hill to investigate further I find there's no real trails that get you through the prickly underbrush laden with cockerburrs.  That was enough to deter me.  The wildlife was definitely talking to me — something underneath the mysterious vegetation were thousands of chirping creatures.  But I couldn't determine if it was frogs or perhaps the closely-related swallow, in which case the park would be aptly-named.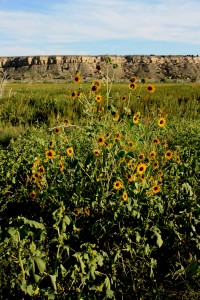 Pueblo Lake State Park borders this land.  Perhaps I'll corner a ranger there in a few days and get the answers to all my silly questions…