Click Any Photo To Enlarge!
" * " Definition on Common Terms Page
Current Venue: Las Vegas, NV
Campground: Thousand Trails
Visiting:  High Roller Ferris Wheel

In one respect I've always been proud of my stomach.  I can eat anything.  Give me habanero sauce, the hottest spices, rotting meat — no worries whatsoever.
But when it comes to amusement park rides, just forget it — my stomach suffers from acute motion sickness.  I remember one time I got sick on a small, slow-moving ferris wheel in my hometown of Jacksonville, Illinois.  I'm grateful the operator let me off because I'd just thrown up on a complete stranger below me.
So, I quit riding ferris wheels. But there was always a constant reminder.  Jacksonville was the home of Eli Bridge Company, who was one of the primary builders of amusement park rides in the world.  And, a few blocks from my home, their first ferris wheel was prominently displayed year-round.  It was barely 20-feet tall.
Here's the largest ferris wheel in the world…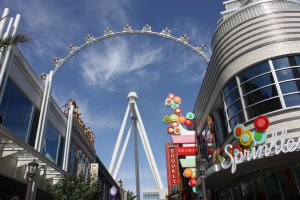 The High Roller ferris wheel stands 550 feet tall.  But this is no amusement park ride.  It's appropriately referred to as an "observation wheel."  It barely moves.  In fact, the half-hour ride unloads passengers and boards new ones while it's still in motion…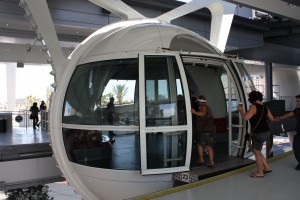 I am no high-roller at the moment, but my friends Jim and Sandie are!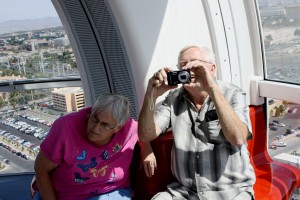 They unexpectedly treated me to this experience, and I'm glad they did.  It was so neat to see the entire city from this futuristic glass bubble.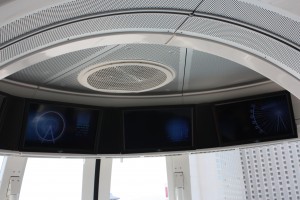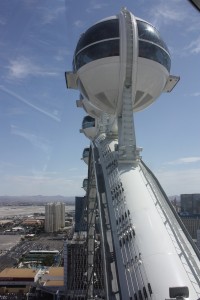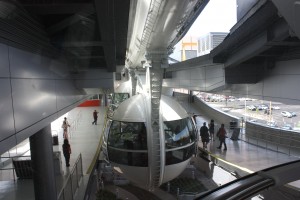 Looking down on the city in this fashion offered so many unique perspectives that not even the Stratosphere could compete with. The High Roller is clearly a space-age engineering marvel and I would recommend it to anyone!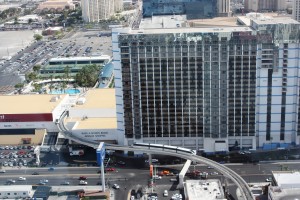 We ended our little day trip visiting the wildlife habitat at The Flamingo.  We found this little beauty along the way…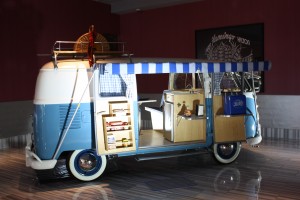 Ok, fellow RVers.  So, what's prettier?  A customized Volkswagen bus or…