Click Any Photo To Enlarge! " * " Denotes A Definition Available on the Common Terms Page
Current Venue:  Kanarraville, UT
Campground: Red Ledge RV Park
Visiting: Frontier Homestead State Park Museum in Cedar City
Today I headed over to Cedar City and visited Frontier Homestead State Park Museum.  When I first saw the frontier-style homes in the back yard, I figured it was one of those deals where you peer through a tiny glass window  and not see anything.  I also figured that was the reason it was only a $3 admission and no cars in the parking lot.
It turned out to be one of the best museums I'd ever visited!
Cedar City is iron and sheep country.  This beast was reportedly used in the mines until 1980…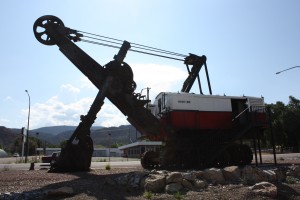 The stagecoaches and wagons were very interesting.  Notice how the Clarence resembles the Model T?  I also thought it was interesting that hearse's colors were significant:  black for adults, white for children…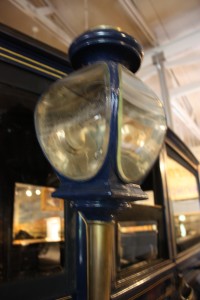 A lot of people in this area did most of their travels in the winter because sleds were much cheaper than carriages…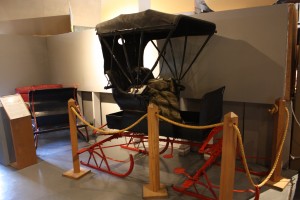 And there was plenty of snow.  Cedar City gets nearly 50 inches per year…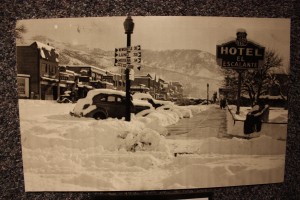 Perhaps the most fascinating structure outside is an actual schoolhouse.  Did you know the Mormons had their own alphabet for awhile?  It was called the Deseret Alphabet and it never quite caught on.  Another interesting thing about the school is the teacher's living quarters upstairs.  In order to recruit teachers to come out West, they were originally offered room and board at each student's house to offset the cost of living.  After awhile, I guess they got tired of bad cooking and strange beds — so these upstairs living quarters became commonplace for awhile…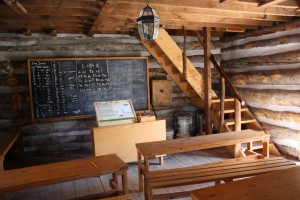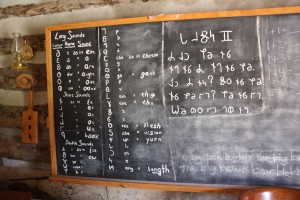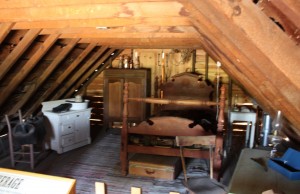 Here's an actual sheep-shearing building.  I understand nearly every one of these buildings are completely authentic.  There's even photos of a large house being transported to the museum on a truck…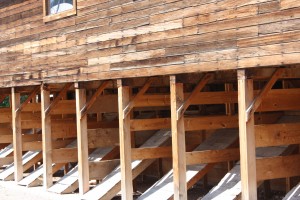 The iron furnace building is one of the few that was completely reconstructed…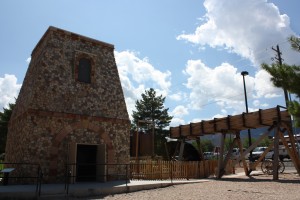 I was very, very impressed with how well this museum was laid out.  I also loved how there's seating everywhere throughout the park, even inside the old cabins!  This made it easy to rest whenever I needed a short break.
Best of all, I made a neat contact.  The manager is the lead investigator for a paranormal club!  Uh oh, guess what RiverCat's doing on Thursday night.  That's right, I'm going ghost-hunting with some people who have all the cool toys!