Current Venue: Springdale, AR
Campground: Pilgrim's Rest
Click Any Photo To Enlarge! " * " Denotes A Definition Available on the Common Terms Page
Recently Updated : Written in Jello
Visiting : Bentonville, AR
Bentonville is famous for Sam Walton, founder of Wal-Mart.  It's a terrific stop if you like site-seeing on a budget!  Everything you see on this page was absolutely FREE.
My first stop was the original Walton's five and dime store.  Today it's a museum.  I never knew much about Sam Walton.  It seems, however, that he was about the most humble man you'd ever meet.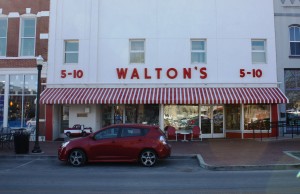 I love the scratches and dings on the rear fender of his truck…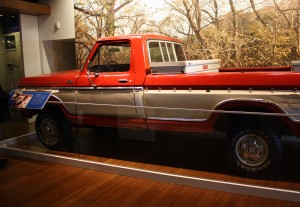 And how, when his favorite hunting dog died, how he devoted a new brand of dog food after him…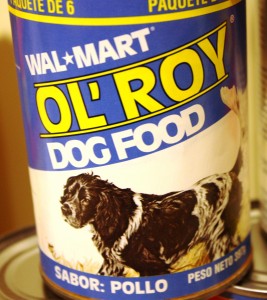 Here's Sam's office as he left it when he died.  It's said that he rarely spent much time here.  He preferred spending time with his employees and that there's nothing he enjoyed more than empowering them…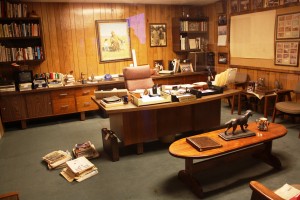 My next stop was the 21c hotel/museum.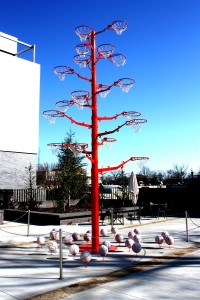 They feature a lot of "interactive art."  Here's one of my favorites…
The main attraction is the Crystal Bridges Museum of American Art.  Wow!  This place is world-class.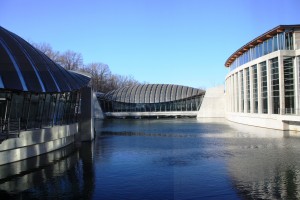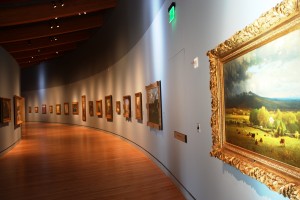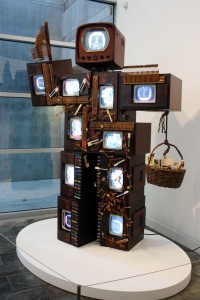 Not only is the architecture and many exhibit halls impressive, but also the mere fact that they employ so many people!  It's got to be an expensive operation to employ 30 ushers — and no admission fee?!  Mind-boggling.  Their donors must have more money than I can fathom.
Bentonville is worth another visit.  When the weather warms, I plan to spend an entire day there.