Click Any Photo To Enlarge!
Where I'm At: Minden, NV
Campground : Carson Valley Inn
Day Trip : Genoa, NV
Nestled in the Foothills…
My stay in Minden has been fantastic, but a little perplexing at the same time. I've been here over a week and, outside of playing poker in South Tahoe and hanging out at base camp here at Carson Valley Inn — I really haven't ventured out and explored much. I think I've sort of "forced the issue" trying to find some rhythm at the World Series of Poker circuit event in Tahoe and, when the results never came, I found myself being lazy at my resort.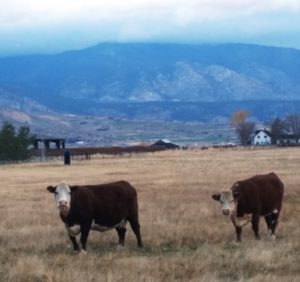 I would do things a little differently next time around and, thankfully, I'll have that opportunity when I decide to work at these annual poker events in Reno. One thing I'll definitely do differently next time is mix in more adventures right here in the Carson Valley. (It's incredible I haven't even visited Carson City in the last 10 days). Today I drove only a few miles to the oldest town in Nevada…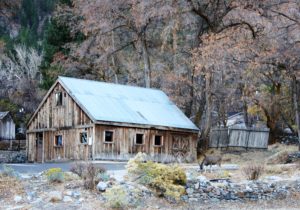 Snowshoe Thompson and The Candy Dance
The history of Genoa is revealed at Mormon Station State Park. The small museum charges a mere dollar. Here you learn what the first settlers had to endure and that the town was once burned down by a man trying to exterminate bedbugs by setting fire to his mattress.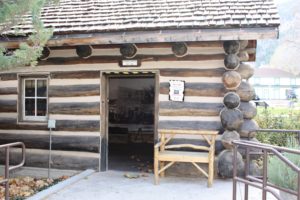 But then there's the incredible story of Snowshoe Thompson, a true legend. During the 6 months of harsh winter in Genoa, the mountains were impassable by horse or wagon. So, apparently, this man would ski 90 miles twice a month from Placerville, California to Genoa to deliver the mail! Unbelievably, he did this for 20 years — voluntarily. He was either a hero or completely out of his mind. Maybe both!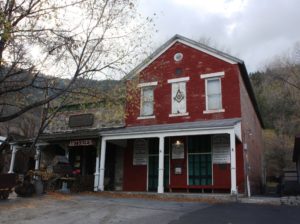 The Candy Dance is an annual tradition that started out as a fundraiser in 1919 to erect streetlights. The premise was to entice couples to fork out a few bucks and participate in the dinner/dance in exchange for free candy. A strange idea, in my opinion, but it's been a huge success. Apparently the town then relied on the festival for a few years to actually pay for the electricity to keep those lights running. These days they are raising funds for a new monument.
Nevada's Oldest Thirst Parlor
The Genoa Bar and Saloon, established in 1853, is simply classic.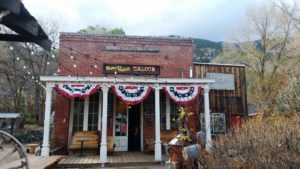 Several movies were filmed here, including  The Shootist, Honky Tonk Man, and Misery. It's also known as the oldest saloon in Nevada.
I was fascinated with the many hot drinks they served up. One was made with a scoop of homemade butter! (A low-carb beverage, no doubt).
As day became dusk in the shadows of the blustery peaks above (Lake Tahoe is supposed to get between 1 to 3 feet of snow), it started to get a little brisk outside. Nooo problem!