Click Any Photo To Enlarge!
Where I'm At: Pendleton, OR
Campground : Wildhorse Resort
While I'm still not entirely sure why the Pendleton Underground ever came to be, it was made clear to me that it was not necessarily to keep the then-lower-class Chinese tucked away in the tunnels during the mining days — after all, they had an above-ground Chinatown just a couple blocks away (it's just that they had a curfew at the risk of being shot). Some of the merchants were of Caucasian descent, like the owner of the gambling hall…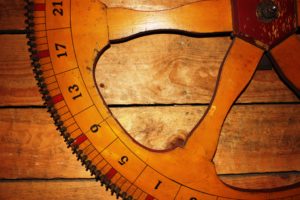 And the German butcher…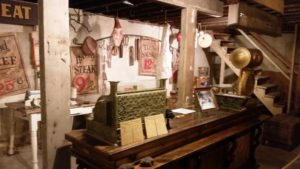 But the Chinese made up the majority of the underground. They ran the laundry and bathhouse, for instance, where 4-5 full grown men might actually pay to bath together in one tub…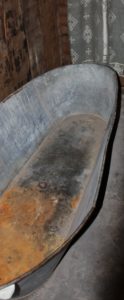 It seemed quite odd how the passages alternated between business merchants and living quarters. The
Chinese managed to get quite a raw deal. Most made the journey overseas with the expectation they'd receive a nice payday and head back home after a year or so. Unfortunately, their contracts were seemingly written with a bit of deception that committed them to 30 years of paid slave labor instead.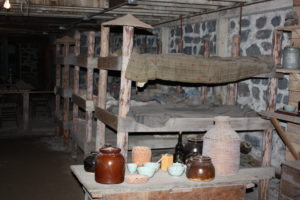 I was especially fascinated by the secret passageways  throughout the tunnels. Even with 32 bars and nearly 20 brothels in a town of only 5000 people, the underground community had to keep the illegal moonshine activity hush-hush. Thus they had a system where, if a potential raid was spotted above-ground, a rope was pulled to sound a bell — whereby the illegal substances were stowed away in secret cupboards and incriminating drunkards were whisked away into secret passages.
Similarly, when the brothels were deemed illegal, one certain madame incorporated a secret tunnel through one of the closets to keep her business thriving until 1967…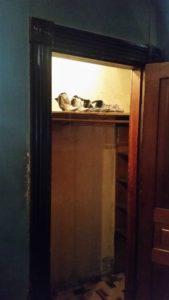 What I also found interesting were the many windows in this basement…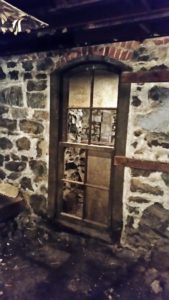 Seemingly out of place, they were apparently very effective in moving light through the tunnels. The sunlight would filter through thick glass panes in the sidewalk and then reflect vertically into the next room.
But perhaps most unbelievable of all were these contraptions the Chinese labor considered "pillows"…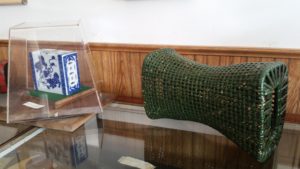 As if the wicker headrest weren't bad enough, if you came from royalty you got to sleep on a porcelain pillow (as pictured in the glass casing)! No thanks — my $4 Walmart pillows will do me just fine.
The Pendleton Underground is a 90-minute tour well worth the 15 bucks.  Parking is easy but reservations are required. I'd recommend it to anyone!