Click Any Photo To Enlarge!
" * " Definition on Common Terms Page
Current Venue: Palm Desert, CA
Campground: Palm Springs RV Resort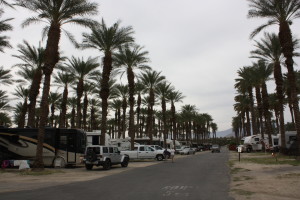 Typically when I spend a few days in a new town, I get caught up in all the tourist attractions and do quite a bit of exploring. So every morning here in Palm Springs I'd get out of bed and hop on the computer to check out all the neat things I was going to do…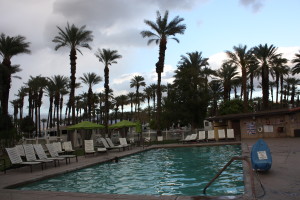 And then I gave up. Why? Because I was simply having too much fun taking advantage of all the amenities and activities Palm Springs RV Resort has to offer! At least a dozen activities take place every day here. I got pretty caught up in water volleyball and "pickleball", which is sort of like tennis played with wiffle balls and paddles.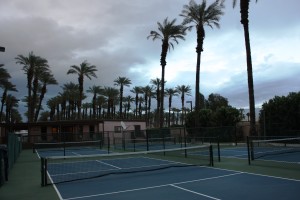 In one of the activity centers, I participated in a card game called "65", which is kind of like rummy except nearly 1/3 of the deck are wild cards. Needless to say, there is very little skill involved, but the conversation was certainly interesting.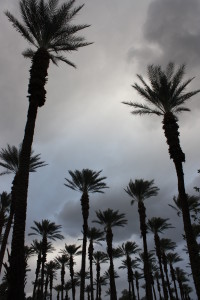 I'm learning more about the Thousand Trails culture. It seems many of these activities are common to several of the Southern California properties and many of these full-timers sort of bounce around and enjoy each others' company everywhere they go. It's kind of a neat way to retire.
One of the things I've always worried about being on the road a lot is regular exercise. I'm now finding out the privileges of this membership. I don't think I'm going to have any excuse not to get back into shape…