Click Any Photo To Enlarge!
" * " Definition on Common Terms Page
Current Venue: Fresno, CA
Campground: Fresno Mobile Home and RV Park
While there isn't much selection in Fresno, I chose this particular park over the state park because it doesn't offer any distractions that would keep me from accomplishing the task at hand. It worked. While it is a cozy little park, it's kind of in a ho-hum area.
I managed to get my booth set up in quick fashion. While preparations afforded me little time for recreation, I did get to swing by Selma, the raisin capital of the world. The Sun-Maid gift shop not only offers a wide array of x-covered raisins at reasonable prices, they give away free samples of the very boxes of raisins I grew up on. And the raisins tasted exactly the same as I remember — kinda ho-hum.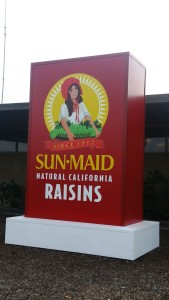 My first trade show event in many years was also ho-hum. Our booth did not do particularly well even despite the event being well-attended. It was a learning experience in which I realized I'll have to diversify and make certain adjustments at fairground-type venues. (I'm grateful that I had a poker room at my disposal. My earnings will easily pay for the trip).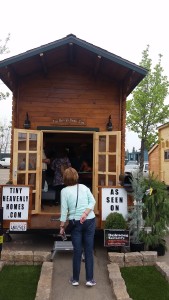 The feature attraction at the Fresno Home and Garden Show is the "Tiny House Village." This is where people flock to stand in line and tour a bunch of tiny little cabins and comment on how "cute" they are. They are cute, just highly impractical. This one, for instance, has a shower but apparently no drain.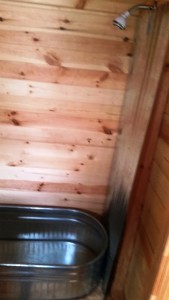 Fresno boasts the most impressive county fairgrounds I've ever seen. It seems all the locals have fond memories here, and I can see why — it's very kid-friendly and offers several places to sit down and relax. And if you can't afford the theme-park attractions, the pirate-ship playground is absolutely spectacular.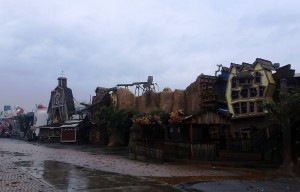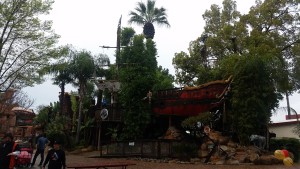 I look forward to visiting Fresno again when I'm not working. There's a lot of exploring to be done and poker to be played here. This time around, I have to start heading back towards Vegas, but I think this area is going to be calling my name in a few weeks…