Click Any Photo To Enlarge! " * " Denotes A Definition Available on the Common Terms Page
Current Venue:  Provo, UT
Campground:   Lakeside RV Campground
Visiting: Utah Lake State Park

I had a few hills on the way to Provo, but nothing like Southern Utah.  I dipped to 50 mph only one time.  Twice it seemed my transmission was sticking, both times coming out of a stop.  This happened in Vegas awhile ago when the temperatures were better than 115.  So I'm suspecting the tranny is getting hot.  I may need a fan.  I'm not categorizing this as a major "incident" this time, but rather a "concern."
Travel Days Without an Incident : 4 ** Shattering Records!
It seems my plans are changing by the minute.  It appears I'll be here 9 nights total.  I'm mostly going to studying and rehearsing my presentation–  and there are lots of terrific spots here in the park to do that.  I'm also staying here so I can take a little side trip to Logan, Utah to watch some of these presentations.  After that, I'm heading "straight" towards Pueblo so I can get settled in and get more study time in.  I'm cancelling my trip to the state park in Colorado Springs.  Perhaps I'll stay there afterwards…
This park is too pricey and the staff is  rude.  But after the weekly I'm signing up for, I'll get the cost down to $25 per night with my Good Sam membership.  And I'm all right with that, because despite the service, this is really a terrific park!  Not only is it very shady, there a lot's of amenities — featuring an ice cream stand!  It's surrounded by woods and a trail alongside the river. which spills into Utah Lake, just a quarter-mile up the road.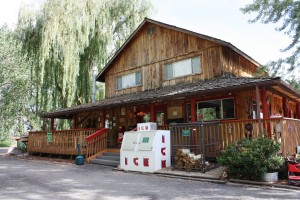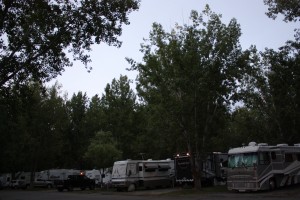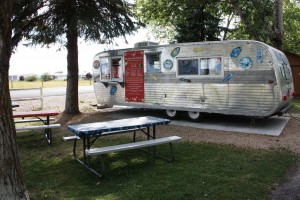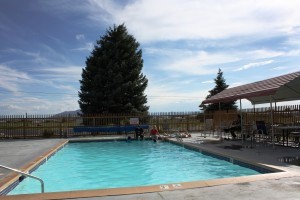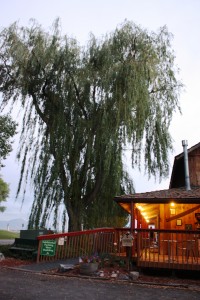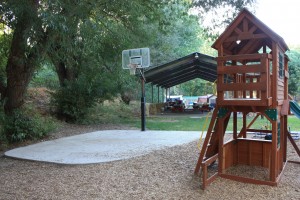 I've seen green lakes before, but I can't ever recall a green river.  I have a few spots picked out to set up my chair on the banks, but I do have to be careful of the abundant poison ivy…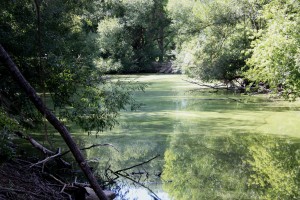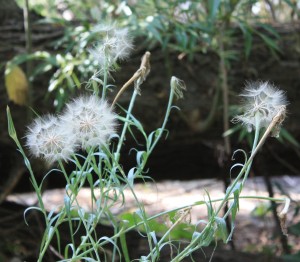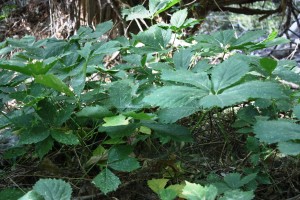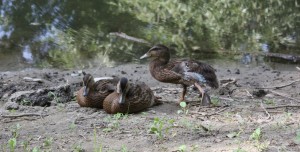 Utah Lake State Park is in easy walking distance.  Utah Lake is one of the largest lakes in the country.  In fact, if you look at your U.S. map, it's the large body of water just below Salt Lake….