One of the main reasons I decided to start this blog was to build a network of friends that share my passion.  I feel I need to utilize the power of the internet because I'm disadvantaged, not being a stereotypical full-time RVer:
For one thing, I'm only 40.  I believe most full-timers are retirees.  I'm not sure why I don't hear more about the younger entreprenuerial types.  I suppose even the small-business owners who are fully capable of my dream lifestyle simply aren't interested in it.  It's difficult for me to comprehend this.  In fact, if I were to impose my will on all the citizens of this country, I'd require everyone to RV full-time for two years.
What makes me an even more "atypical" full-timer?  I'm under 50 and I'm single.  Currently I have no travel partner in The Ultimate Journey.  It's something that concerns me a bit.  I wonder if I'll ever find another girl who enjoys the nomadic lifestyle as much as Bubbles did — she was a fantastic travel partner.  I just don't know.  I've dated a fair bit the past three years and I've yet to meet a solitary woman who can grasp this idea and embrace it.
I suppose most people my age have careers, families, and houses and such.  I've never desired the more "traditional lifestyle."  For instance, I'd planned on spending the rest of my life with Bubbles (her children were grown), but never considered marriage.  Normal people also buy houses.  In 40 years, it's barely crossed my mind!  (Only now am I thinking I'll probably buy a house when I'm 60, just so I have a place for my books).  Children?  Nah.  Love em' but where would I stash them in the RV?  Besides, when I get to visit my nieces and nephews, it's always a special treat for me — I'd like to keep it that way.  Career?  Let's save that one for another blog…
I'm also fairly certain most full-timers wouldn't dream of shoving off in a second-hand rig such as mine.  My trailer is a 1981 Automate.  My van is a 1997 Dodge Ram.  The van can do the trick, but only until it doesn't.  I'd be happy to get two years of good service out of it and hope I'll be in a better financial position to replace it by then.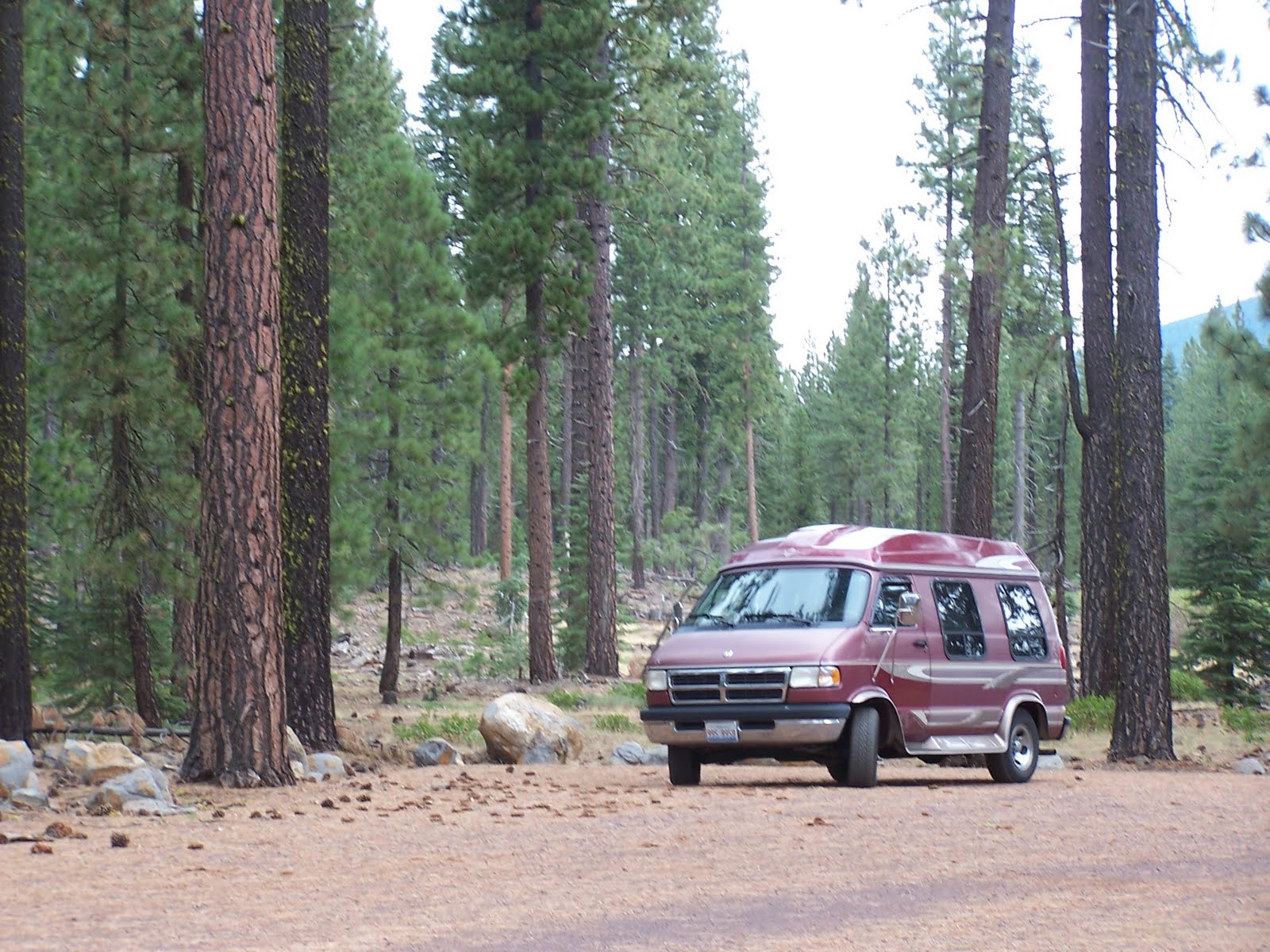 That said, you'd think I'd be pretty handy at repairs.  Nothing could be farther from the truth!  I'm a complete idiot when it comes to anything more involved than turning a screwdriver.  I plan to remedy this when I have more time on The Ultimate Journey.  I rather look forward to becoming self-sufficient in this way, and it'll probably be necessary if I plan to save money in the long run.
My path has been rather unusual, as well.  For instance, I write about the lifestyle as if I've had some experience at it!  Well, not really.  As mentioned in my last blog, I purchased my rig to settle down in it.  Yep, I lived on the road 7 years before purchasing my travel-trailer.  I've lived in it for 3 years now.  How many trips has it been on?  ONE.  Eighty miles and back, two nights — true story.
Holy Cow!  Even as part of a community that's highly unusual, I'm quite the oddball!
Perhaps I'll just find some way to "blend in."
Next Story: Ok, Here's My Story