Current Venue:  Tempe, AZ (Phoenix Area)
Campground: Tempe Travel Trailer Villa

Click Any Photo To Enlarge! " * " Denotes A Definition Available on the Common Terms Page
Me and my wonderful new acquaintance, "Kitten", visited Tempe Beach park.  The one thing on my agenda was to check out the inflatable dam on one end of what's known as Tempe Lake (even though it's still clearly a river in my eyes).  This is what an inflatable dam looks like…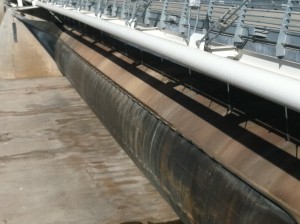 Of course we couldn't pass up ASU Art Museum being we were standing right next to it…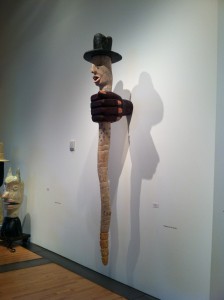 And then off to the Arizona Animal Welfare League where Kitten does volunteer work.
I'd volunteered at a shelter in Reno a few times, and was very disheartened by the thousands of cats stacked 3 cages high — with the older and neglected black cats on the bottom.  It was clear that these cats would spend several years in these cages and had very little human contact.
But I must say, this facility was very impressive.  While many of the cats were in communities…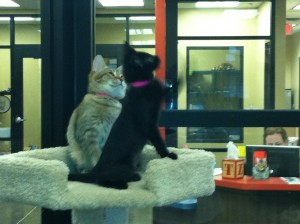 Some were lucky enough to get their own 3-room condos!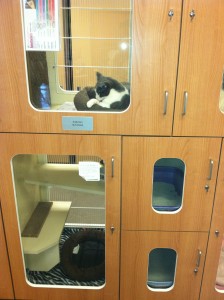 This calico was an absolute sweetheart.  I'd never seen a calico with such vivid orange markings…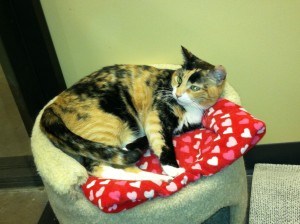 The weather is spectacular here. Because the weather is perfectly "crisp" in the mornings, I don't have to run the A/C, fan, heaters.  It's quite a treat to wake up to only the sound of the "tic-toc" of my wall clock…