Current Venue:  Tempe, AZ (Phoenix Area)
Campground: Tempe Travel Trailer Villa

Click Any Photo To Enlarge! " * " Denotes A Definition Available on the Common Terms Page
Finally!  After seeing tiny bits of Oldtown Scottsdale I finally got the opportunity to spend and entire day here.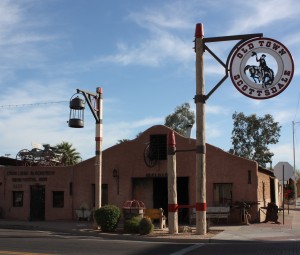 Now THIS is a fire extinguisher…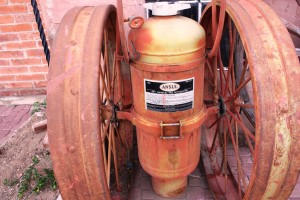 Off to the art district.  This sculpture is called "Conversation With Myself."  Ever want to stifle an art salesperson?  Just say, "I live in an RV."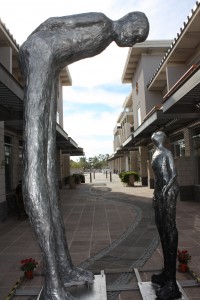 Off the beaten path a little bit was this neat little civil war and Southwestern bookstore…

The trolleys are free.  I've heard to drivers are excellent tour guides…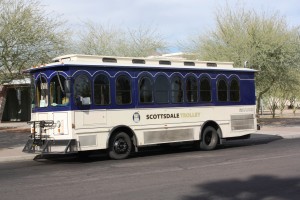 The Dirt Shirt is a white t-shirt washed in Arizona red clay (it originated in Hawaii).  It maintains it's color after that (although the first washing must not mix with other clothes).  Reason for doing this?  Because you can sell them for $22 I guess!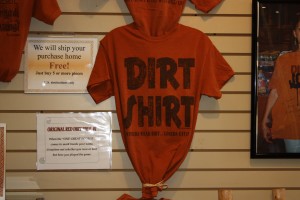 Scottsdale may not have the most authentic old style buildings of this type of tourist town — but here's one of them…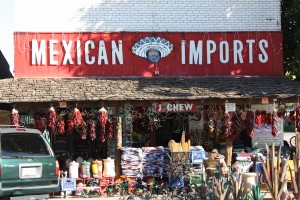 I want to believe this one is too…