Click Any Photo To Enlarge!
Where I'm At: Reno, NV
Campground : Silver Sage RV Park
Holiday Trip : Rural Illinois
St.Louis, MO : Waffle House
I don't go home every year for the holidays. The get-together is usually 1-2 weeks after Christmas and it just seems "odd" to me. But when my baby sister picked me up at the airport in St.Louis, I got a wonderful greeting from my niece…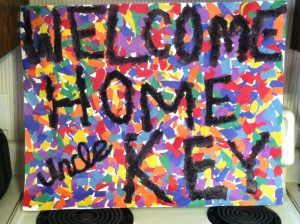 It's difficult to top that, but big ole greasy triple hash browns at Waffle House comes pretty close! I feel a little guilty dragging the family to a filthy little diner at 11 pm, but only a little. (Perhaps someday the West Coast will adopt these awesome little breakfast joints).
Quincy, IL : Horse Stables
The next day it was off to the horse stable in where my niece volunteers every week. It was extremely cold, but well worth the trouble.  I learned what a curry brush was for, got to walk the horses, and was quite impressed how my 11-year-old niece handled these large animals.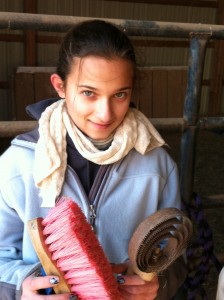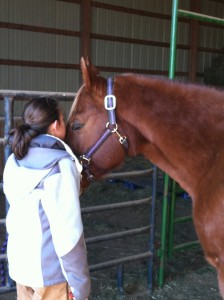 Blandinsville, IL
The next day I drove to my other sister's house and visited another stable.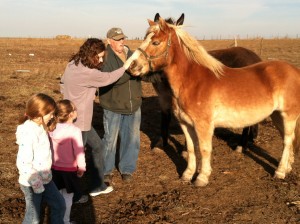 The next day a stray dog visited us, non-to-the-delight of the outdoor residents…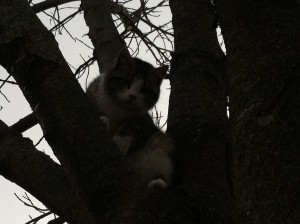 Concord, IL
Perhaps the highlight of "Christmas Day" was getting the opportunity to visit with my brother's first child.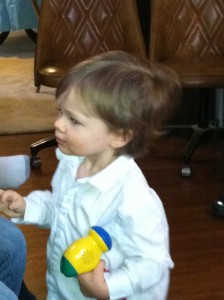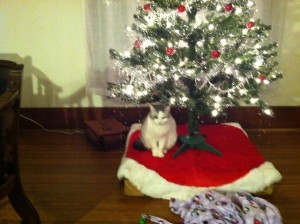 Collinsville, IL to St.Louis to Little Rock to Vegas to Reno
After a nice visit to the Cahokia Mounds and a nice lunch, my middle sister's family escorted me to St.Louis for the return flight. It was quite a travel day…
I got held up at security for a pat-down, barely making my flight.
With no time to spare during my layover in Little Rock, I rushed to change flights — only to sit for a 30-minute delay!
Once I arrived in Vegas, I had all of ten minutes to catch my Reno flight! For this one I actually was late because I blew right by a small, inconspicuous passage leading to the gate. It must of been a temporary detour because half the passengers on the flight missed it! We were allowed to board.