Current Venue:  Las Vegas, NV
Campground: Riviera RV Park
It's been two weeks working at the World Series of Poker.  Well, sort of.  The turnouts are way down this year.  The economy and the loss of internet poker has finally taken it's toll on serious U.S. amateurs and we've been severely overstaffed until now.  If I understand correctly, we started with 1400 dealers and have "lost" several hundred.  As the dust settles, I'm finally getting a few more assignments despite being alphabetically challenged (having a last name starting with "W" has probably already cost me $1000).
I've managed to get in the lineup 3 straight evenings, however — and that's at least something.  And finally, a little cash.  Not much, but enough to slow  the bleeding just a bit.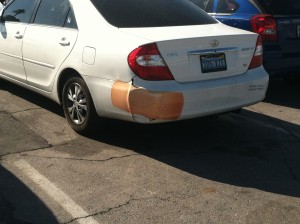 It's impossible at this point to know what my options will be at the end of July.  I can only project I'll make a little more than half of what I was planning to earn dealing the WSOP.  However, I will make contacts and get the "scoop" on getting into the other events I've been eyeballing next spring.  Additionally, after next week's paycheck I can play a bit of poker on my days off, and who knows what can happen with that.  My last day dealing will be sometime early-July, at which point I'll have 2-3 weeks to really make something happen playing the game again.  Another Redding scenario, making over $1500 per week, would put me right back on track to continue The Journey into Arizona.
I'm charting my savings each Saturday.  On my chart is a mark that I must exceed by July 6th.  If I don't, I'll have to set Plan B into motion — applying for jobs.  Not to worry, not to worry — it would only be temporary — trust me.  I'd deal at a casino for just a couple months and then hit the road.  Or maybe I'll even try a workamping position in the Grand Canyon (I put in an application to wait tables August through October).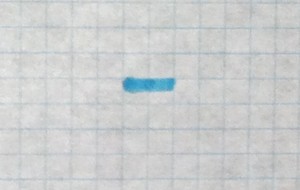 One thing I do know is that I plan on switching campgrounds in July.  A members-only park has opened things up to the public and I can move there for only a $100 extra for the month.  I need the change of scenery.  This park is quiet and I do like management, but it's still a little "funky", particularly as soon as you leave the premises.  The park I'm looking at still has a touristy feel to it, and has 24-hour security.  I think it would really lift my spirits.
4:15.  I'd better run to the store to buy Jeepers some food before I head to work…
Next Story: Trippin' in the Desert