Current Venue:  Las Vegas
Campground: Thousand Trails

Click Any Photo To Enlarge! " * " Denotes A Definition Available on the Common Terms Page
It's supposed to be 108 degrees today, 111 tomorrow.  It's 102 right now.
The Stratosphere is where I've been supplementing my income as a player, lately…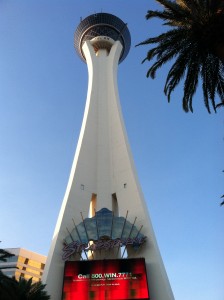 But on my day off I went to Circus Circus to play an afternoon tournament.  I also went there for this…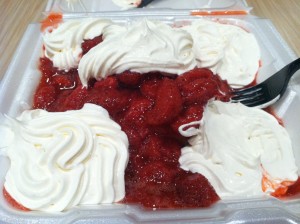 Four dollars.  Nope, not on my diet.  But I can't buck tradition.  I have to get a Giant Shortcake at least once every trip to Vegas.  I suspect it helped me win the tournament!