Current Venue:  Tempe, AZ (Phoenix Area)
Campground: Tempe Travel Trailer Villa

Click Any Photo To Enlarge!
I have to admit I'm a bit biased.  I grew up in the Midwest, going to the Morgan County Fair in Jacksonville, Illinois most years. I've been to a handful of state fairs throughout that region — and I know what a fair should feel like, look like, and smell like.  These pigs don't smell like the ones in the Midwest…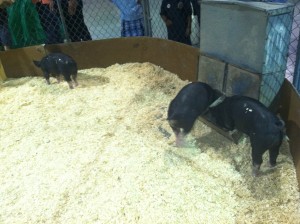 This goat is lacking the personality of a Midwest goat…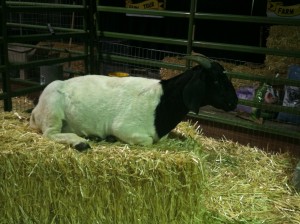 The food vendors looked the same from a distance, but I don't remember hot dogs costing $8 at the fairs I've been to in the past.
While munching on my $6.50 nachos (yes, with jalapenos), I took in part of an Adam Lambert concert.  I'd never heard of they guy, honestly — but it appeared there were thousands of other fans who did judging by the way they screamed their heads off.  Best I could tell, he's the goth version of George Michael — minus the talent.  Sorry Mr. Lambert — really cool vest-jacket, though.
These guys were really more my speed.  Actually, I'm not normally into punk rock, but this is a very unique production — pure entertainment.  If I managed to imbed my first video right, you can take a look for yourself!  My favorite part is the cameo by the old man who maybe had too much kool-aid…
This performer has a bit more balance than the old man…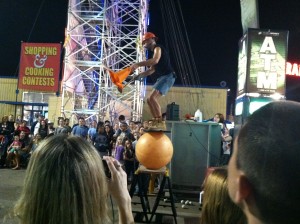 The Arizona State Fair may not "measure up" to the fairs out east, but I've determined it is "complete."  Here's why…