Current Venue: Pueblo, CO
Campground:   Haggards RV Campground

Click Any Photo To Enlarge! " * " Denotes A Definition Available on the Common Terms Page
Haggards RV is a really neat park.  The owners are so nice, the residents very active (there will be two big cookouts during my stay), and the tourists usually stay longer than they planned — it just has a nice, homey, ranch-style "feel" to it.  Here are a few more images, including my first-ever "front-porch."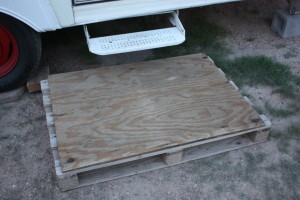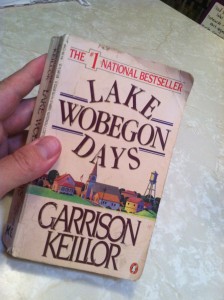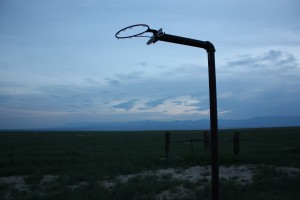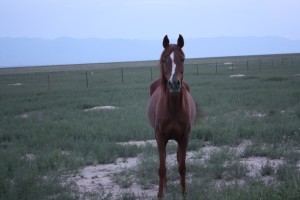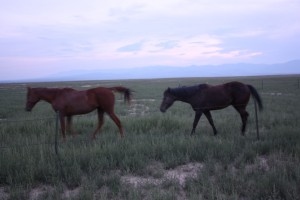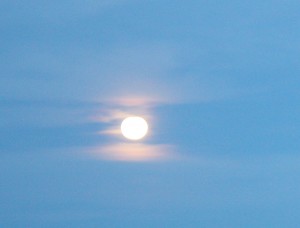 I did manage a little sightseeing on my errand-day before training began.  This is Pueblo's river walk alongside the Arkansas River.  It's one of the strangest attractions I've ever seen.  It's only 1 mile long and yet it has a boat tour!  It also has quite a few drab office buildings and industrial intermingling with the more "modern" buildings, but I do like the park benches under the overpass…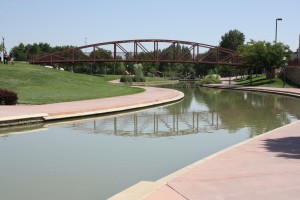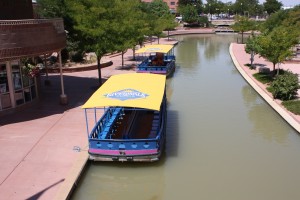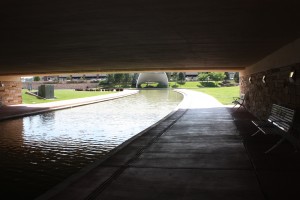 The financial adventure continues.  My training at the trade show is shaping up to be a bust.  The 2-hour presentation that I'd rehearsed for over 50 hours prior to the Colorado State Fair is a completely different demonstration than the one my trainer uses.  This makes for a very difficult situation — he can't even help me with my presentation!   Additionally, our corner of the show is sort of a dead zone, and for me to actually perform even an occasional show would severely limit my trainer's opportunities to make a profit.
In order to finish my training and get my own exhibit, I must sell over $10,000 in product.  My trainer, who is very good at what he does, will probably reach that today or tomorrow (5 sales).  With limited opportunities, and the fact that I probably won't even do my first demo for a couple more days, I would need a miracle to reach my quota.  We discussed this at length last night.  He assured me that as long as people give my supervisor good progress reports — which he will — then I can take as long as I need to train.  I can train intermittently for 6 months if I need to!
So, while initially this was a big letdown, it may work out well.  It will allow me more time to develop my skills and re-write my own presentation before I take on those first events on my own.  It will also give me an opportunity to get back "in the loop" as a poker dealer next spring and give me a better chance at a big promotion at next summer's World Series of Poker.  And, if all goes well, I can find an affordable pre-owned extended cargo van with some horsepower to make this a more reasonable venture.
Well, the pressure is off!  There is nothing to prove here or strive for.  I may have one more trick up my sleeve, but it's a long-shot.  Outside of that, I'll just learn the handling of the product, food, and the booth — and perhaps take in some of the festivities of the fair!