Where I'm At:  Redding, CA
Campground:  Sacramento River RV Park
A Hitch in the Plans
From 2005-2008 I dealt World Series of Poker around the country. Most people on the circuit know me. Except, of course, the new hiring manager. Despite my protests, he insists I need to come down to Vegas a month early to audition. And, because I have no petsitter, a quick flight won't do. It's time to head down the coast.
After so much good fortune in Redding, this is a huge letdown. It's hard to imagine I can come close to the success I've had here down in Vegas — and I was fully intending to ride this out as long as I could. I was having so much fun!
I'm admittedly a little nervous. My crash course as a rookie RVer begins tomorrow as I head into more aggressive California traffic. But I also look forward to my new adventure…
Final Repairs
Yesterday my neighbor Dale was kind enough to tackle these leaks, again.  He found a couple cracks on the vents and patched them up in addition to touching up the porch light.  Hopefully that will do the trick.  At very least, I'm sure we're at least one step closer.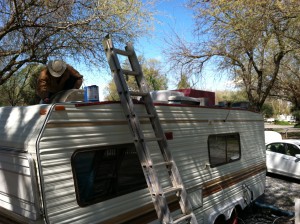 My Last Day in Redding
On a couple different occasions when I lived in Reno, I called the welcome center at Lassen Volcanic National Park to find out more about perhaps the most mysterious of national parks in the nation.  It seems the park is never open due to snow.
When I went to the website this morning, there were conflicting messages as to whether or not it's tourist season yet.  Well, it's not that far — so I drove up there…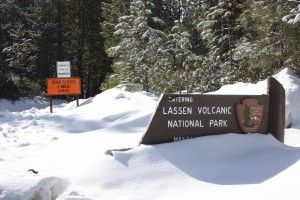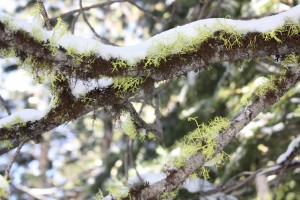 Yes, it's April and there's no sign of life!  By my estimates, this park and highway 89 is only open 2 months out of the year.
After a quick little win at the casino, I came back for one last excursion at the river.  Finally, on my last evening here, an otter!  As soon as I saw it I scrambled down the bank and tried to get my camera ready.  But I could never catch the elusive athlete.  He kept resurfacing in the exact wrong spot.
But I did get a nice shot of this cute little guy! A menacing-looking underwater bug is almost as good as an otter…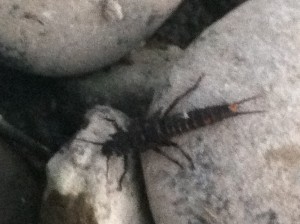 Okay, there's my sign. Next adventure…
Petaluma, here I come!