Click Any Photo To Enlarge!
Where I'm At: Palm Desert, CA
Campground : Palm Springs Thousand Trails
Visiting : Thousand Palms Oasis
Double-Oasis, Double-Fun
The Thousand Palms Oasis is part of the Coachilla Nature Preserve. The preserve has a few different trails with guided tours throughout the week. Although I didn't see it this time around, the San Andreas fault also runs through the park and is said to be quite visible.
The McCallum Nature Trail starts off with a bang! This is the trailhead through the first of two wonderful oasis's right in the middle of the desert.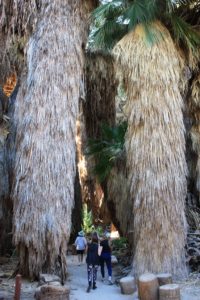 You then wind your way through a little marsh on this boardwalk.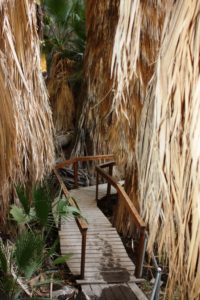 Then it's back to desert terrain. But not for long. It's only a 3/4 mile hike to the next oasis! This one is an alkaline pond in the midst of a small forest of massive palm trees.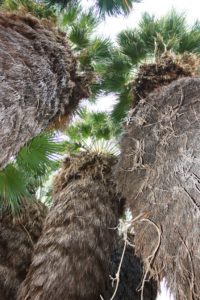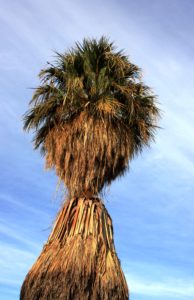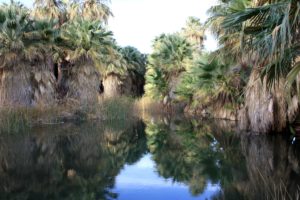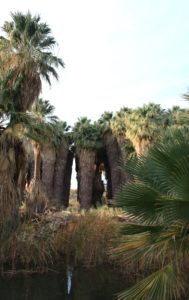 This pond, this oasis is just…magnificent. I don't even know what to say, really.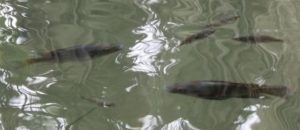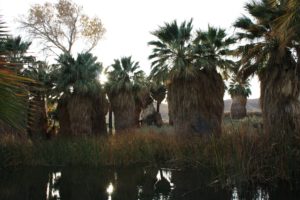 Grateful
It's so easy to take things for granted, sometimes.
Right now I'm recovering from 3 years with a debilitating eye condition and a sick pet that led to dysfunction and total disorganization. Finally, I laid Jeepers to rest and got the treatment I needed for my own health. Things are GOOD! I have good vision, rarely suffer from dizziness and headaches, and have a lot more freedom now that I no longer need to care for a special-needs cat.
But it's easy to forget. Now I'm in Palm Springs focusing on losing weight after a couple years of neglect when I simply couldn't exercise. Now I'm finding my files and projects in complete disarray due to a couple years of climbing back into bed after only 20 minutes of exertion. I'm trying to get my life back in order — a monumental task, at times.
But there are moments. Moments when I'm gazing down on my pickleball courts breathing in the crisp morning air while sipping my coffee. Moments when I'm planning trips and find myself astonished at how many options I have available to me. Moments when I'm enjoying scenic wonders like this one and finding myself so grateful that I can SEE!
I'm grateful. I'm excited. I can't wait to see what's next…