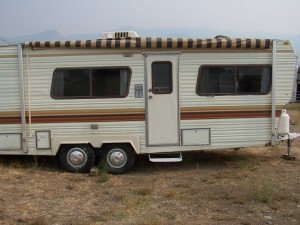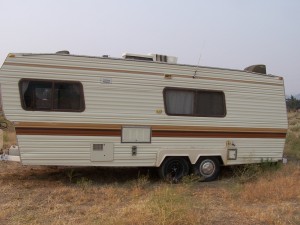 "48 Ugly"
This is it, my humble abode as I found it a few years ago! I call her "48 Ugly" because my goal is
to get this ole covered wagon to 48 states in the next 3 years.
You may wonder why I chose a fix-r-upper for my first RV, but I'm happy with my decision, at least for now.  It's an ongoing project and, while I'll certainly spend more money on it than it's worth, I'm enjoying the process of making improvements at my leisure.
Outdoor Lights, Bookshelf, Wall
Last Updated August 29, 2012