Some people poke fun at me because I'm sort of this chiseled "tough-guy" with a … cat.  But I love my boy, Jeepers.  We have a very close bond.  To find out how this relationship with this incredible feline began, click here.
Where the story all began…a starving "rivercat"
adopts me in Bullhead City, Arizona.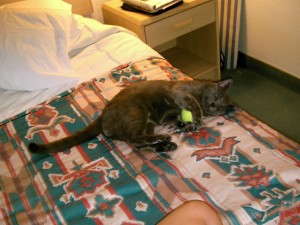 Eventually he starts to put a little weight.  His incredible personality
would capture our hearts. Jeepers would have to go on the road with us.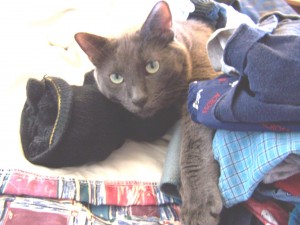 He traveled with me for about 3 years, always game for anything,
eager to see the next hotel room.  I snuck him into this resort in a duffel bag.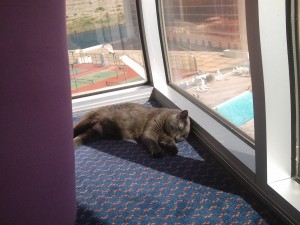 He's my best friend.  I really have no idea how I could have dealt
with the heartbreak of losing my girlfriend without him.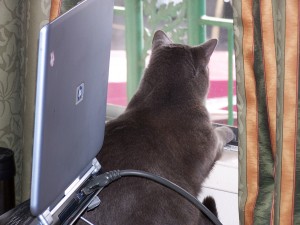 But alas, there are challenges.  Our future together is uncertain.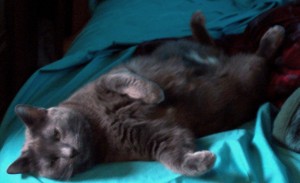 I think there may be better alternatives for my baby-boy.
Interested in adopting him?  Click here.
Last Updated August 29, 2012