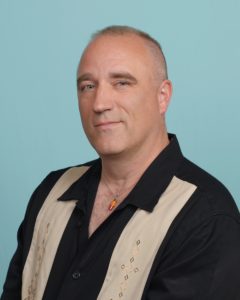 Born : December 2, 1970 in Charleston, SC
Raised : Quincy, IL and Jacksonville, IL
Alias (legal name) : Please make you checks out to Key Ward.

Favorite Baseball Team : St.Louis Cardinals
Favorite Football Team(s) : 49ers, Chiefs, Panthers, Patriots
Favorite Basketball Team : Golden State Warriors
Favorite College Basketball Team : Duke Blue Devils
Favorite Movie(s) : Rain Man, Into the Wild
Favorite Places : Oregon Coast, Southern Utah, "NorCal", North Carolina
Hobbies : Travel, Adventure, Exploring, Hiking, Reading, Writing, Sports
1970 – 1991 : Illinois : Becoming a social outcast at an early age, I still managed to graduate Jacksonville High School (IL) in 1989. My borderline-genius IQ was wasted on this education, as it was clear early-on my path wasn't going to be a traditional one. I moved to Auburn, IL as a teenager and opened a baseball-card shop in Virden, IL.
1991 – 2001 : North Carolina :  Even after enjoying some success as a young entrepreneur, I found myself restless and wanting to explore more of the country. One day I made the decision and, within one week, had sold all of my belongings and moved to North Carolina. I started a massage practice and lived a "practically-normal" lifestyle for a decade in Charlotte. I drove a sporty car, dated attractive women, and worked out at trendy gyms.
But as my corporate massage business expanded to several states, I was finding myself on the road the vast majority of the time — and LOVING it! It only took 2 more life-changing events to get me to sell all my belongings again and hit the road and become a total nomad — the devastating effects 9-11 would have on my business and falling in love with another traveling entrepreneur…
2001 – 2008 : Wandering the Country : Full-time nomad! These were the happiest times of my life — traveling the country full-time with my beautiful girlfriend as she became as hugely-successful businesswoman. It was then we started dreaming of the million-dollar RV and had actually started shopping around for them.
Perhaps the whirlwind of being in love with my partner and with life is what makes this part of the timeline so confusing as far as what I actually did for a living. Somewhere in there I still had some more success with my business at trade shows and conferences. Somewhere in there I became a very successful full-time poker player for 4 years. Somewhere in there I trained as a poker dealer and started working at special events around the country. It all overlapped. Oh yeah, and somewhere in there the love-of-my-life became a jaded millionaire and found a richer, more successful man than myself…
2008 – Present : Full-Time RVer :  I bought my camper, "48 Ugly", during a 3-year pit stop in Reno, Nevada. I stayed in a campground conveniently located across from Peppermill Casino and lived how to live in an RV.
I became an outcast again at a full-time J-O-B and closed my dwindling business in 2009 with the idea I'd focus on becoming a full-time poker player again. Instead, I coped with heartbreak by dating lots of high-maintenance women and practicing my alcoholism (I got really good at it).
Effectively going broke after a bad investment, I decided I really wasn't saving any money despite working at a "good job." More importantly, I wasn't being honorable to who I truly was. I'm an explorer, a wanderer — and I'm only happy when I'm exploring and wandering! This is why I'd bought my home-on-wheels in the first place!
I hit the road again…
And I've been traveling ever since. These days I call Las Vegas my home base because I work there 4-5 months out of the year. I've even invested in some real estate in Sin City — a P.O. Box and a storage unit. Sometimes I struggle with my health. Sometimes there's not enough money in my savings.
But, by golly, I'm gonna' get this ole' covered wagon to 48 states someday!
Life is GOOD.